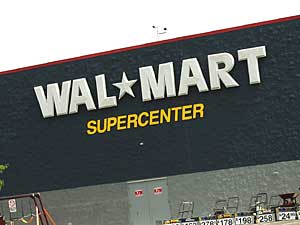 In-store medical clinics operated by retail chains like CVS have been expanding over the past few years. Now the nation's largest retailer is looking into offering medical services that would treat issues more complex than a fever or a sore throat. Can Wal-Mart change the healthcare business?
Guest:
Tom Charland: Founder and CEO of Merchant Medicine, a consulting firm in the field of walk-in medicine.
Ateev Mehrotra, MD: Assistant Professor at the University of Pittsburgh School of Medicine and policy analyst for the Rand Corporation.
Join the live chat below: