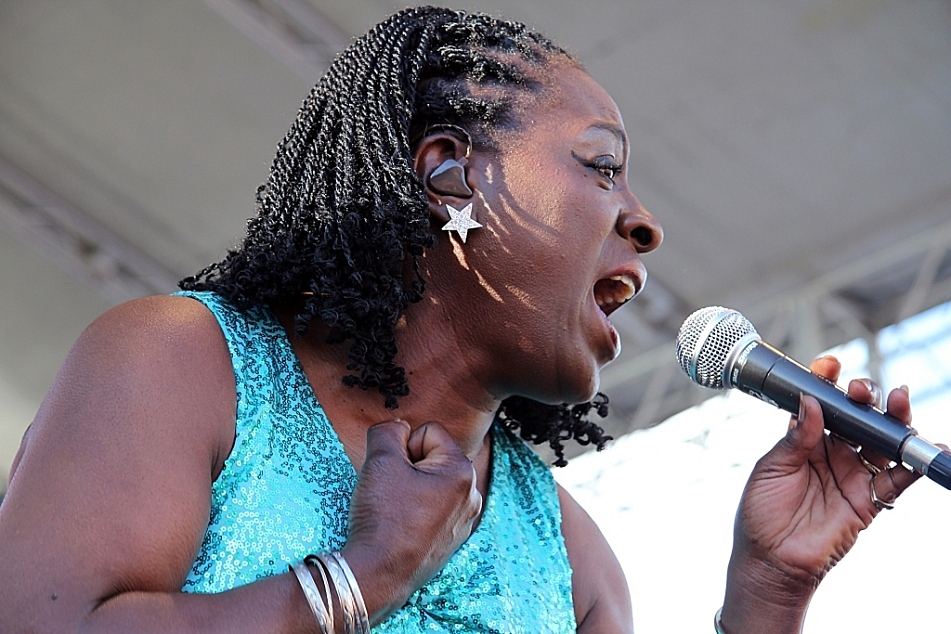 Today's Morning Edition music is from a track off "Give the People What They Want," the latest album from Sharon Jones and the Dap Kings. They will be performing tonight at the State Theater in Minneapolis.
Jones has been through a lot since her exuberant show-stopping performance at Rock the Garden in 2010. Last year she was diagnosed with stage two pancreatic cancer.
Her treatment included chemotherapy and highly-invasive surgery. Now, she's back on the road, this time adding female backup singers to her distinctive soul sound.