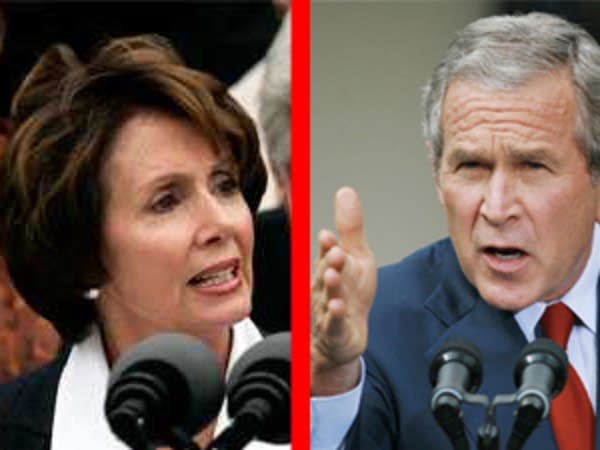 It's hard to miss the show of diplomacy now on display in the nation's capital -- and here in Minnesota, for that matter. On both levels, the voters left a Republican executive with a Democratic legislature.
Bush, in a press conference following the election, declared, "it is now our duty to put the elections behind us and work together with the Democrats and independents on the great issues facing our nation. I told Congresswoman Pelosi I look forward to working to find common ground in the next two years."
Pelosi was similarly magnanimous in her celebratory press conference, declaring that the animosity was behind her and it was time to team up. "We will do so working together with the administration and the President and the Republicans in Congress in partnership, not in partisanship," Pelosi said.
Not so fast.
"It'll be difficult. Partisanship on Capitol Hill hasn't been this high in over a hundred years," says Kathryn Pearson, a political scientist at the University of Minnesota.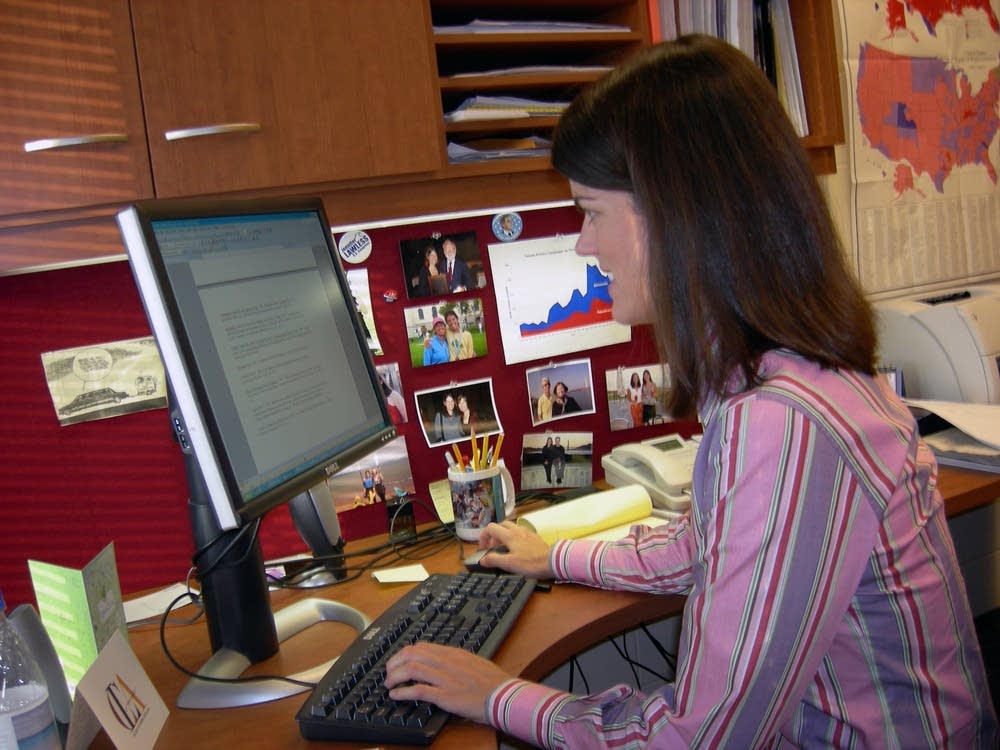 Pearson says you'd expect all this make-nice talk after this election result; before they actually have to do anything, everyone wants to sound like they're ready to do the right thing.
"They have incentives to make these promises, and incentives to try, but in the context of polarized parties that don't see eye to eye on a lot, and a polarized electorate, I think it will be hard," Pearson says. "The fights have been quite bitter over the past 12 years."
Democrats, Pearson says, are unlikely to forget they have hardly been able to get a bill to the floor of the House of Representatives since Republicans took control in 1994. In recent years the verbal jabs have gotten deeply personal: Democrats implying the president isn't quite up to the job; Republicans suggesting Democrats like Pelosi don't really love the country.
But what about that chummy meal the other day at the White House? Bush even served up some of Pelosi's favorite dishes: Pasta and chocolate. "I was raised on it, it was really lovely," Pelosi told TV reporters as she left the White House.
"I'm sure they were both on their best behavior, but it had to be awkward," Pearson says. "I wouldn't hold your breath for any regular dinners or socializing. Again, they both have incentives to try. But they have a hard history."
Now Bush and Pelosi are hardly the first couple to try to make amends with each other. Dave Decker would know. "Actually, it parallels all too closely situations I've seen in my own practice," says Decker, a psychotherapist who works with troubled couples and anger management.
He says the fatal temptation -- in a crumbling relationship or a divided government is "power, and how is power handled. When one party gains control and has power in a situation, they use the power to deal with old grudges, old feuds, and so it's time to punish and get retribution."
For Democrats in Congress, that temptation could mean lots of investigations now that they control the committees. It could mean stalling anything that looks like it might add to the president's legacy.
But still, Pelosi and Bush are saying they want to make up, work together. So I asked Dave Decker: If a feuding couple came into the office, and suddenly said they were willing to put it all behind them, shouldn't we give them the benefit of the doubt?
"I actually don't hear many couples come in and say that," Decker says. "And it really is kind of a long and arduous process frequently to get couples to work on their relationship and to become collaborators, to become friends, to become confidants as opposed to enemies, adversaries."
And if he had President Bush and Nancy Pelosi on his couch, where would he even begin with them to smooth things over?
"I don't think they'd come to my couch, Decker laughs. "I don't think they'd come to anyone's couch."
Well, not quite. They can certainly come to ours... (Continue this story with the audio link above: "George and Nancy at their first counseling session.")