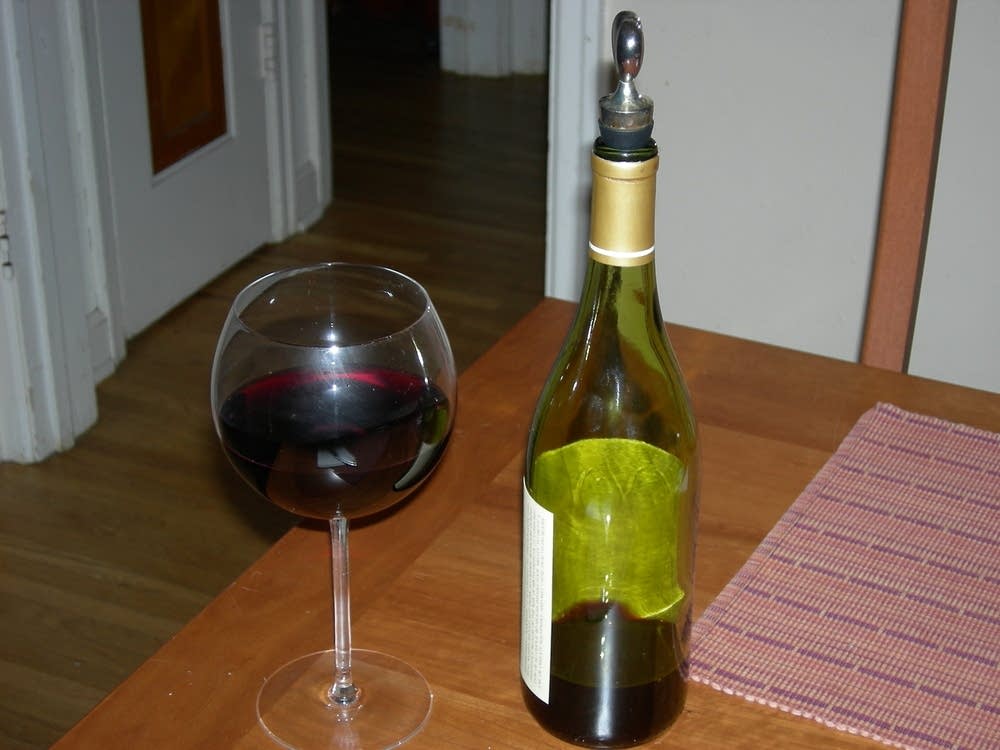 The bill would basically allow grocery stores to sell wine, something that only liquor stores can now do in Minnesota.
Mary Kowalski, who owns nine grocery stores in the Twin Cities, says the change would boost her bottom line at a time she needs it. She says the profit margin for her stores is shrinking because there's increased competition from big box retailers and convenience stores.
I think consumers are looking for a better price and convenience.

Rep. Erik Paulsen, R-Eden Prairie
"We operate in a free market system in every other way except when it comes to wine," Kowalski testified. "I don't know how you can protect the liquor industry from competition when you don't protect the rest of us."
Kowalski and other backers of the bill say it would also be better for consumers. They say customers in 33 other states have the ability to shop for groceries and buy their wine at one place.
They also argue it could lower the price of wine -- an argument supported by a Legislative Auditor's report. Rep. Erik Paulsen, R-Eden Prairie, says those amount to good reasons for changing the law.
"I think a lot of suburbs, in particular, like Eden Prairie where time is an issue for families -- they're looking for that convenience," said Paulsen. "No one will dispute as well that the auditor says we're paying $15 million more in costs. I think consumers are looking for a better price and convenience."
Paulsen says he's received more e-mail on this subject than on any other issue this session.
Critics of the bill say that's because grocery stores have been running a coordinated campaign. Many stores have publicized their initiative on grocery bags and set up information stands touting the bill.
Despite the campaign, liquor store owners have been active in convincing lawmakers that a law change could eat into their profits. Wine has higher profit margins for liquor stores than the other alcoholic beverages they sell.
Sam Kaplan, with the Minnesota Wine and Spirits Association, says he thinks anyone concerned about small business should oppose the bill.
"We're losing small business people all over the state of Minnesota every day," Kaplan testified. "Here's an opportunity to preseve a body of small business people who work every day in their stores."
Several cities also oppose the bill because they rely on the revenues generated from the state's 226 city-owned liquor stores.
There is also the worry that a law change could increase social problems. Despite promises that grocery stores would prevent minors from buying wine, Woodbury Police Chief Bill Herring says he's fearful that changing the law could increase alcohol consumption by young people.
"Increased access to alcohol by juveniles is not in the best interest of our communities," Herring said. "In the past three years in Woodbury, we were able to reduce juvenile alcohol offenses through cooperative efforts with our liquor stores, and we're concerned we can see a reverse in that trend."
The committee did not vote on the bill. The committee chair says he may include the measure in a larger liquor bill.
He says he will consult with committee members and will also consider if the bill has a chance in the Senate. He said if if the Senate seems reluctant to pass the bill, it will probably have dim prospects in his committee.