When St. Cloud mayor Dave Kleis heard the state's projected deficit had ballooned to $935 million, he knew his city had to watch its finances. State budget problems can easily trickle down to city governments. With that in mind, the former Republican legislator put a hiring freeze in place.
"They're either for retirements or through positions that were budgeted for that we have not filled at this point," said Kleis. "We expect to have more before the legislative session is over, and at this point we're holding off on the hiring until we know what the financial picture will be as it relates to the state appropriations."
About a fourth of St. Cloud's operating budget, around $11 million a year, comes from the state.
Cities in Minnesota receive about half a billion dollars in state money every year. It's called local government aid, or LGA.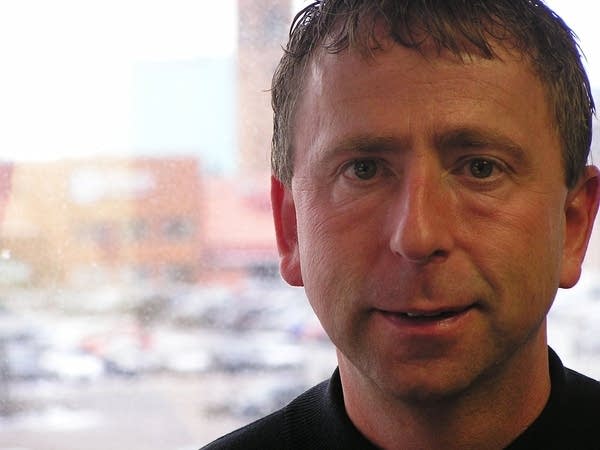 And as lawmakers prepare to deal with the nearly $1 billion deficit, city officials worry that their state aid will be targeted.
"Certainly when the state has a problem, local government aid certainly is one of the areas that the state does look at," said Steve Jones, city manager for the western Minnesota town of Montevideo.
Last year Montevideo received $1.7 million in state aid. Jones hopes lawmakers don't cut LGA, as they did back in 2003. That's when in an effort to balance the state budget, local government aid was reduced by $150 million.
"Our hope certainly is since local government aid took a hit the last go around we had a recession, that the state could find some other means to work though that themselves," said Jones.
Cities were optimistic last year, when the Legislature passed a tax bill that restored some of the LGA money. But Gov. Pawlenty vetoed the bill because of an unrelated provision.
And now the potential loss of even more state aid has leaders in larger cities worried too. St. Paul Mayor Chris Coleman said five years ago his city's portion of state aid was cut by 30 million dollars a year. Coleman said even though the state is running a deficit, lawmakers shouldn't cut aid to Minnesota cities to fix the problem.
"We all understand that there's a significant problem at the state, and I think we're all willing to roll up our sleeves and help," said Coleman. "But I think it has to be a combination of sensible cuts, and I don't think that cutting state aid to the cities across Minnesota right now makes sense."
League of Minnesota Cities lobbyist Gary Carlson said cuts to LGA are a real possibility in this tough budget climate. Carlson said any reductions would come at a difficult time, in the middle of a budget year, as cities deal with rising costs.
"The cities will be struggling with any mid-year cuts in local government aid, and will really have to basically take the money out of current spending, out of reserves, or just overall programmatic cuts, until they can set their 2009 budgets next year," said Carlson.
Carlson said if cities receive less state aid, they'll probably raise property taxes, their other major source for revenue.
At the Capitol on Thursday, the Senate property tax division is scheduled to take up a bill that adds $90 million to local government aid, restoring some of the cuts made five years ago. But even city officials who favor the bill know it will be hard to find any extra money for Minnesota cities this year.