Browns Valley Mayor Jeff Backer can see the aftereffects of last year's flood out his window.
"I see one home that was already removed. The one right next to me has to be demolished," Backer said.
Backer's home was one of 31 in town that was flooded when runoff from melting snow, combined with ice jams, forced the Little Minnesota River from its banks.
The mayor was able to repair his house, but at least seven homes in town have been condemned because of flood damage.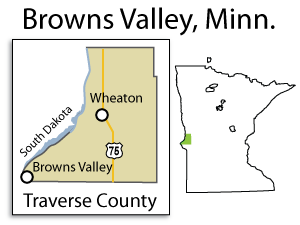 City leaders are using some of the more than $2 million in relief they received from the state last year to buy out flooded homes.
One of them belonged to Bill and Donna Spots, who lived in their home for 52 years. The flood ruined all their furniture and appliances, and made their house unlivable.
The Spots now have something they haven't had to worry about in a long time -- a monthly mortgage payment.
According to Bill Spots, the flood insurance covering their home didn't amount to much, so they had to borrow money to buy a new home across town.
"It's nice," Spots said. "It's up here on the hill by the schoolhouse, high and dry. It's a nice home."
High water is something Browns Valley residents hope they don't have to deal with again. That's because there's a plan in the works to prevent floods like the one that struck last year.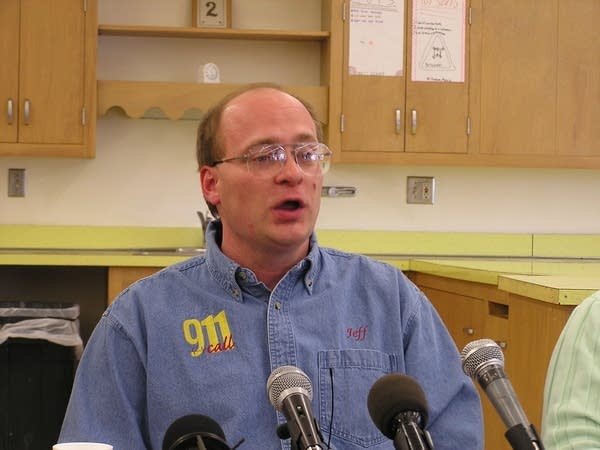 The Little Minnesota River runs a slow, twisting course through Browns Valley, easily spilling its banks during a spring melt or after a heavy rain.
One potential fix would be a ditch to divert floods around town.
Sen. Keith Langseth, DFL-Glyndon, is pushing a bill this session that would provide Browns Valley with nearly $4 million for the project.
"Instead of all that water winding through Browns Valley, quit a bit of it would be diverted. When there's an overflow situation, it would even come through the town," Langseth said.
But the location of Browns Valley complicates that effort. The town is on Minnesota's western border, and the flood diversion project would need to be across the state border in South Dakota.
In the year since the flood, commissioners in Roberts County in South Dakota have met with representatives from Browns Valley to work out a plan to prevent flooding.
People on the South Dakota side of the border understand they play a role in stopping flooding in Browns Valley, according to Roberts County Commissioner Louis Voeltz.
"They realize something has to be done. In a sense, it takes both states," Voeltz said.
Before any work can be started, the $6 million dollar project needs funding. And that could be a challenge while Minnesota lawmakers are dealing with a $935 million budget deficit.
Then there's the issue of the land itself. The landowners in South Dakota who would be affected haven't agreed to sell any of their land at this point. The mayor of Browns Valley says they'll meet with the landowners soon work on an agreement.