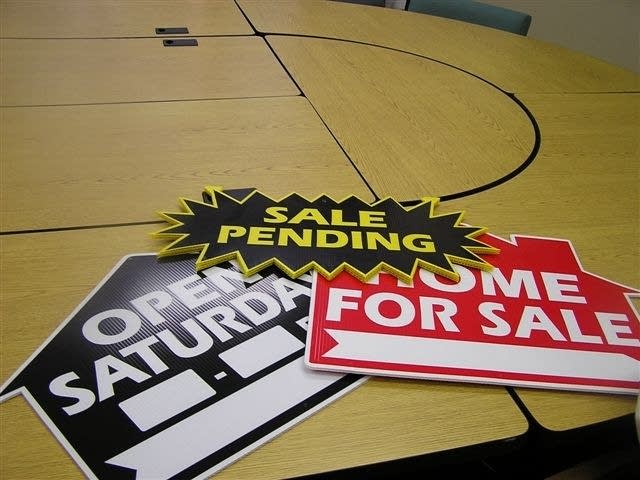 The "For Sale" sign is finally going up at the White Bear Lake home of Judy Johnson.
She and her husband are empty-nesters looking to simplify life by moving into the city. But they delayed their move last fall because of the housing slump.
Now they have decided to give it a shot, even as the market continues to weaken. Johnson said the sobering part of the process was a recent meeting with her real estate agent.
"The price of our house has dropped," Johnson said. "What they think we can sell it for, has dropped by about $15,000."
She said she thinks that they can still turn a profit at that price, adding that they aren't taking the traditional route when looking for a new home.
"We've just decided that we're not going to make an offer anywhere until this sells," Johnson said. "We've given ourselves a time slot, and if the house doesn't sell in four months for a reasonable amount of the price we're asking, then we're just going to sit."
Nothing is typical this house selling season.
Jim Lugar, who has been in the real estate business for 31 years, said he hasn't seen anything like this slump since the early 1980s.
Home appraisals, which are reacting to the plummeting property values, are killing sales right now, Lugar said. It is difficult to get a conventional mortgage if the sale price is substantially higher than the appraised value, he said. That has the effect of scuttling sales.
Lugar gave an example of a sale that fell through a couple of weeks ago. The buyer and seller agreed on a $159,000 price for a Twin Cities home. The appraisal came in $50,000 less.
"Okay, so we lose a sale," Lugar said. "The seller can't sell the house. The buyer moves on."
The dropping values are also bad news for those with adjustable rate mortgages who are hoping not for a new home, but to refinance.
"They go back to their bank, the same lender they got the loan from, and the lender says, 'We can't -- well, you don't qualify for your house anymore. Oh and, by the way, your house isn't worth what you paid for it according to our formula,' " Lugar said. "So they are really stuck. And that's what we're looking at more and more this winter."
Lugar said the fall and winter months were rough for his industry. He runs a realty firm in Edina that employs about 45 agents. Some needed to supplement income with part time jobs.
"This winter morale was rather bleak. I had to work to keep people up," he said.
But Lugar's agents, and others in the real estate world, see hope in the federal stimulus package. No, not the $600 taxpayers are going to get back. Instead it's a change in the Federal Housing Administration's mortgage loan program.
On a temporary basis, more expensive homes -- up to $365,000 in the Twin Cities -- can qualify for FHA financing. Lugar said this is a real alternative to conventional loans.
"Of course we're making a big deal out of it," he said. "We're telling our customers and, it's like, relief is finally here."
Lugar admits the real problem for the Spring season are the buyers waiting for the bottom of the market. Judy Johnson has no problem waiting to put in an offer on a new home. The Augsberg College admissions counselor watched a colleague who put her house on the market. It took about eight months to get it sold.
"She immediately went back to a condo they looked at earlier that had gone down in price and so they were able to buy the condo," Johnson said. "It was still for sale. That's one of the nice things -- these pieces are still out there." Real estate agents are hoping the combination of the provision in the stimulus package and the usual Spring fever, will get others to make offers on houses long on the market.