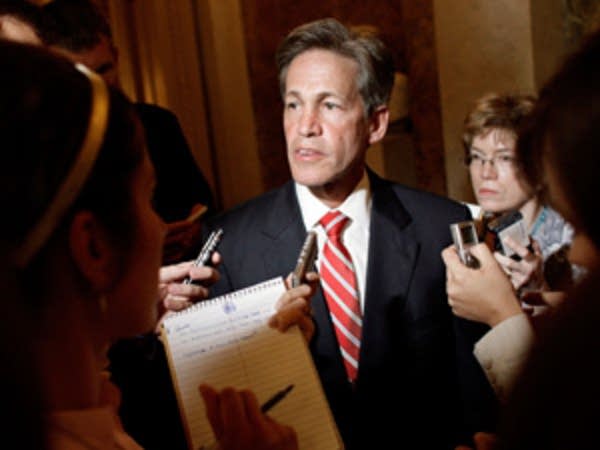 Sen. Norm Coleman, R-Minn., said a bipartisan housing bill before the US Senate includes a provision of his that would give veterans facing home foreclosure more time to work out payment plans.
Current law gives returning vets three months to resolve problems. Under Coleman's provision they'd get three times as much time.
"I do think nine months will give folks some time to figure this out. One of the problems you have today with so many mortgages is that the lender isn't the guy down the street -- he's not the local banker, he's not even the mortgage guy who may have done the loan," Coleman said. "This may be held somewhere in the east coast so the importance of getting counselors is to identify where the mortgage is at. Do they have a contact with the lender. This certainly gives a reasonable amount of breathing room."
The bill also includes more funding for counseling, which Coleman says helps prevent foreclosures.
"I am hopeful that combine this with some of the actions that we'll take to provide enhanced counseling that it will be one of a number of tools which will provide a little more relief," he said. "Again, [there is] no silver bullet that's going to cure everything here, but we're just looking to give people an opportunity to get back on their feet and this is certainly, I think, a step in the right direction."
Coleman said he thinks Congress is moving ahead with a housing bill so quickly because lawmakers heard about the urgency of the foreclosure situation from constituents during the Easter recess.