Minneapolis officers on flood relief duty in Iowa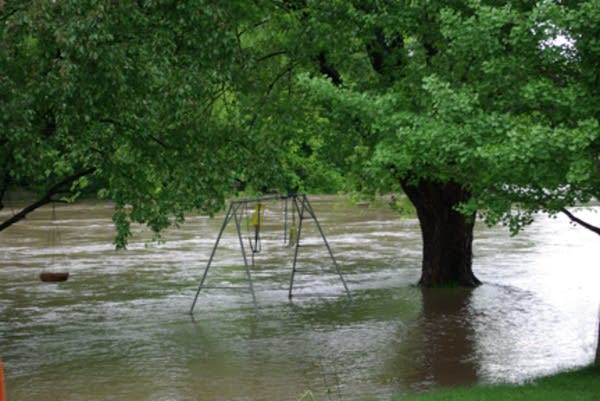 About 30 Minneapolis police officers are part of a contingent of Minnesota law enforcement officers in Cedar Rapids, Iowa this week to help with flood relief.
They are joined by Hennepin County Sheriff's deputies, state troopers and St. Paul police officers.  
Minneapolis police spokesman Sgt. William Palmer says the officers will help local law enforcement keep track of residents of previously flooded areas as they return to their homes.
"Obviously if somebody comes into that area they have identifying bracelets on. And they're allowed to go to their specific residence. But we don't -- what they're trying to prevent is people from going to their residence and deciding to go to one of their neighbors and make off with a TV or stereo, or anything else they might find that they'd like," Palmer said.
Minnesota and Iowa are part of an Emergency Mutual Aid Compact. The agreement was created following Hurricane Katrina.
Gallery
1 of 1