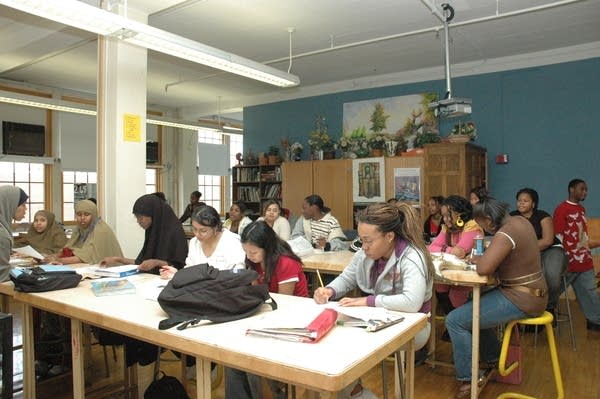 The Minneapolis school district is rolling out an ambitious new summer school program starting Tuesday.
The district is expanding summer school to six hours daily at 33 sites. Schools are offering art, music, physical education and science courses designed to supplement the district's usual summer focus on reading and math.
The schools are also partnering with the Science Museum of Minnesota, the Three Rivers Park District and the Children's Theater to offer new programs outside the traditional school curriculum for the first time.
Summer school coordinator Jan Braaten said the programs are a supplement to the regular school year.
"We also want the students to have a great experience with Minneapolis Public Schools. We're trying to make a lot of changes, and we think that if we can get the students to come in the door and be involved in engaging activities, that they're not only going to learn, but that they're going to like our schools," Braaten said.
Parents can still register their kids on the first day of school tomorrow. Summer school is free and open to all Minneapolis residents.