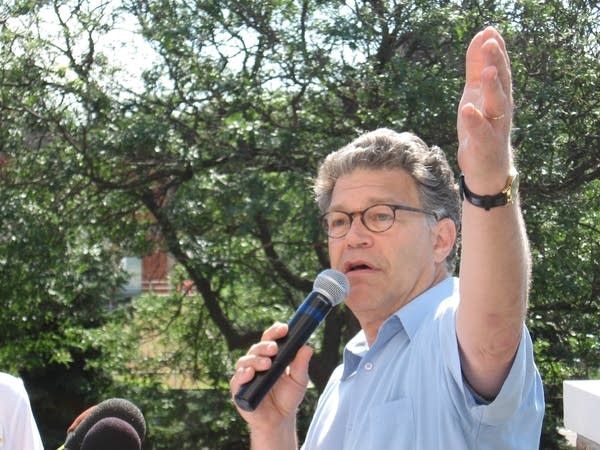 DFL Senate candidate Al Franken said the federal government should be allowed to negotiate Medicare drug prices with pharmaceutical companies.
Franken also said he would support the safe re-importation of prescription drugs from Canada. He said he would also vote to ban drug companies from advertising campaigns aimed at consumers.
"This is an international industry and the American tax payer shouldn't be chumps," Franken said. "We shouldn't be the only ones who are paying 30 percent more than people would if we used our size to negotiate with the pharmaceuticals."
A spokesman for Republican Sen. Norm Coleman said the senator supports drug importation and allowing for Medicare drug price negotiations provided the negotiations don't end up leaving seniors without access to certain drugs.
The spokesman was unable to say whether Coleman supports banning pharmaceutical company advertising.