Somali parents, teachers try resolve issue of when to pray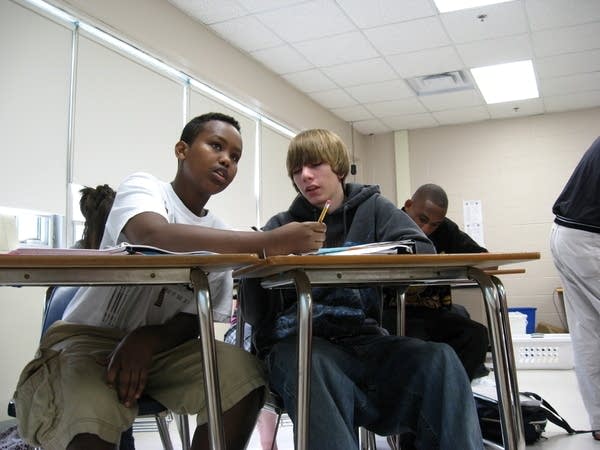 Willmar school district officials will meet with Somali families this morning to discuss concerns over prayer times. 
A few Somali families didn't send their children to school in Willmar last week, because the parents said junior high school administrators are not allowing their children to pray. 
Muslims observe prayer five times a day, and those times change with the lunar calendar. This school year, one of those prayer times falls during class instruction.
Willmar superintendent Jerry Kjergaard said children are allowed to pray during lunch time and between periods to minimize the impact on the classroom.
"A student leaving and entering class for a period as short as five minutes has the potential of disrupting that class. Teachers may have to re-teach the material they missed, students may be taking a test and it could disrupt them while the other students enter and leave," Kjergaard said.
Kjergaard said six years ago, district leaders and Somali families agreed to provide a room for children to pray during non-instructional time.
Both school officials and Somali families say this is the first time they have had any issues regarding prayer time.
Gallery
1 of 1