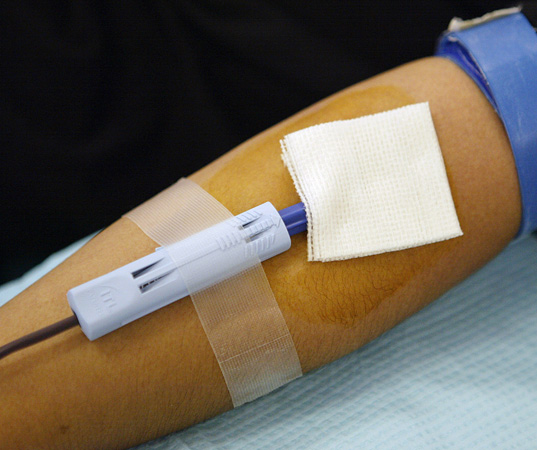 The Red Cross is urging Minnesotans to donate blood and platelets for areas damaged by Hurricane Ike and its remnants.
Tens of thousands of people are still without power in Texas, Ohio, Pennsylvania and Kentucky, forcing the Red Cross to cancel blood drives there.
"As you can imagine it's hard to host a blood drive with no electricity. So, it's having a significant impact, not necessarily increasing the need for blood, the blood is pretty constant. But it's certainly decreased donations," said Nick Gehrig a spokesman for the Minnesota chapter of the Red Cross.
Gehrig said the Red Cross is in need of all blood types, especially type O.