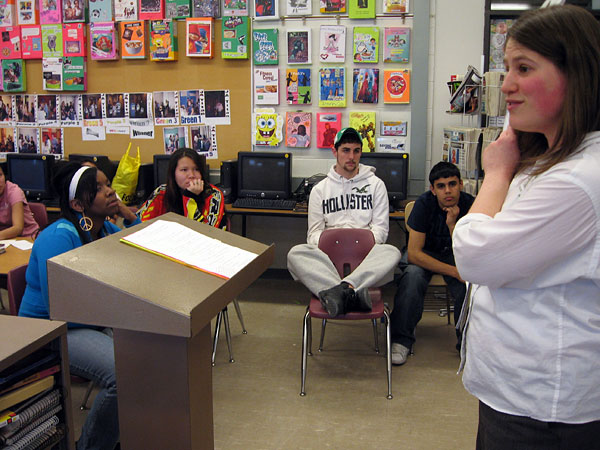 The Bush administration has issued new rules for the No Child Left Behind school law. The regulations may have a significant impact on Minnesota schools.
The new rules raise the bar for two key measures of school performance -- graduation rates and what are known as "growth models."
That means that schools not meeting federal benchmarks get a break for improvement, but the new regulations may require even more improvement.
A nationwide way to define high school graduation will make it easier to compare how schools are doing from one state to another, but Minnesota has been using a different method.
The state Department of Education says Minnesota's official graduation rate could fall by more than 10 percent under the new rules.
"Only students earning a standard high school diploma four years after they were in ninth grade are considered graduates in your state. You will see across the country, graduation rates drop," said Christy Hovanetz Lassila, assistant education commissioner. "It's not because fewer students are graduating, its because of the method and the way we're able to look at what happens to students."
Lasilla says the new rules will also require high schools to calculate separate graduation rates for minority, low-income, and other groups of students.
"All subgroups are expected to meet the graduation requirement, not just the school as a whole," she said. "So in other words, we're unmasking student performance by subgroup by requiring this for all levels, like we do for reading and math."
Some of the new rules don't take effect for several years, and could be changed by a new Congress or a new president.