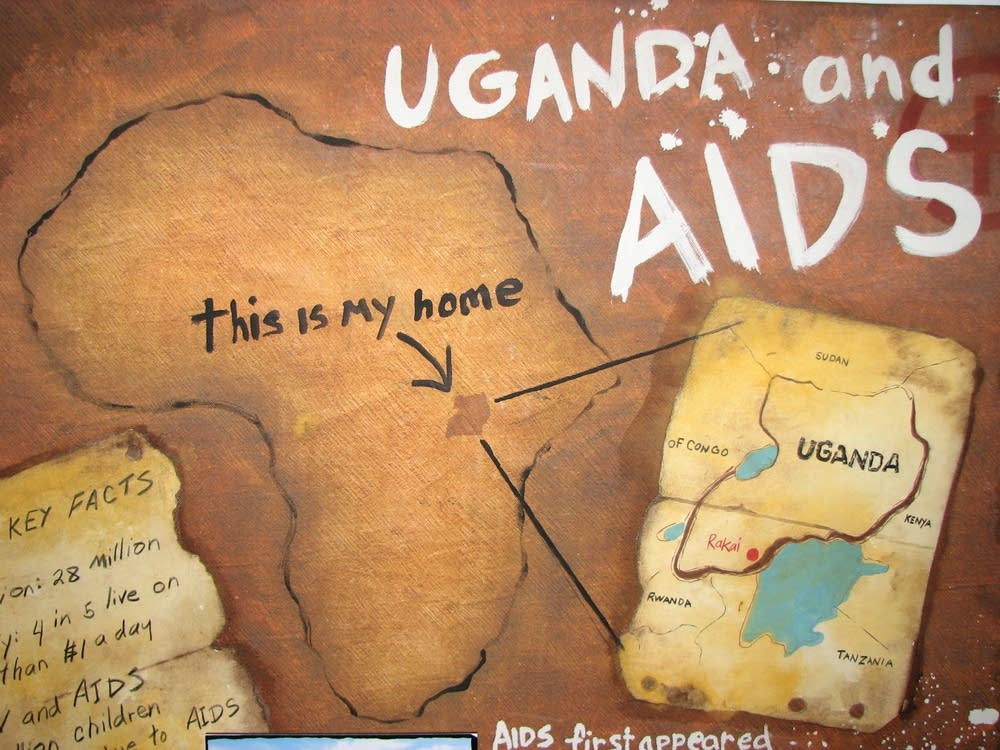 Over 30 million people around the world live with HIV/AIDS. About two-thirds of that population live in sub-Saharan Africa. The global AIDS crisis hits children especially hard and the United Nations estimates that by 2010, almost 20 million children will be orphaned by AIDS. A traveling exhibit brings the African AIDS crisis to Minnesota in a vivid way.
World Vision's 'Step Into Africa' AIDS experience provides a personal, human perspective on the vastness of the issue. The exhibit is on now in Edina through Monday at Colonial Church.
Earlier this week, Tom Crann went thru the exhibit with a Minnesota doctor who has seen this global epidemic firsthand. Dr. Tim Schacker is a professor of medicine and infectious diseases at the University of Minnesota. He is also director of the Delaware Street HIV clinic.
He told me that to get a glimpse of the disease thru the eyes of a child makes sense, since AIDS has an impact on so many of them in Africa. So we put our headphones on for the audio tour, and followed the story of Emmanuel, a young boy from Uganda.