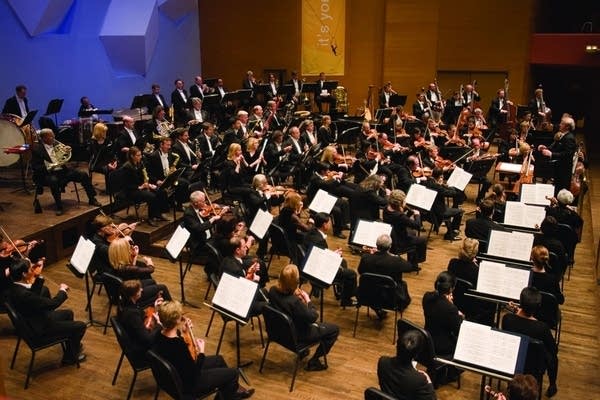 The Minnesota Orchestra balanced its books for the 2007-2008 season, but in making that announcement, orchestra leaders also said they are watching the economy carefully.
The Orchestra posted a $15,000 surplus on a $31 million budget, and it saw a 2 percent increase in ticket sales.
But Orchestra President and CEO Michael Henson says a proposed $80 million renovation of Orchestra Hall will have to be taken slowly.
"I think what we need to be doing it, looking at this carefully, not actually doing anything, except looking at the various implications that we have, be extremely planful about what we are doing, and once again it's not so much looking at this as a five year project, seeing where the economy is going to be, seeing the facilities that we want and actually looking at a project that will have a thirty-five year to fifty year benefit to the whole community," said Henson.
This is the second straight year the Minnesota Orchestra has been in the black. Donations were up by $850,000 over the previous year, but the Orchestra's total investments decreased by $20 million due to plunging stock values.