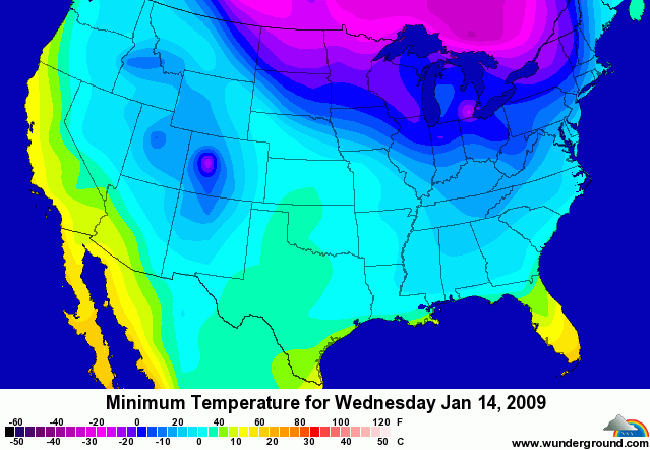 Minnesota and North Dakota are experiencing some of the coldest weather they have seen in five years.
Winds were expected to pick up through the day in parts of the state, driving wind chill readings down in areas that are already seeing extreme cold.
Wind chills were as low as 50 degrees below zero in northwestern and northeastern Minnesota, including the cities of International Falls and Thief River Falls. Areas in the southwestern part of the state saw early morning wind chills of about 35 below zero.
Cathy Christopher is working the breakfast shift at Grandma'a Pantry restaurant in International Falls, where it has warmed up to 34 below zero after the sun came up.
Christopher said her customers are rising to the occasion.
"We see more senior citizens when it's like this than we other times, because they have to prove to themselves that they can do it. I have had some 90-year-olds come in and say, see, here I am 92 years old and I am sitting here eating," Christopher said.
Two northern Minnesota ski areas - Spirit Mountain in Duluth and Giants Ridge near Biwabik - were closed for a second straight day because of the bitterly cold wind chill readings.
(The Associated Press contributed to this report.)