One of the Minnesotans attending Barack Obama's inauguration is George Thompson. Thompson ran Rochester's Diversity Council for 10 years and he recently chaired the Blandin Foundation's board.
To understand what Obama's inauguration means to George Thompson, it helps to understand who he is. He is an African American from St. Louis who grew up poor. He moved to Rochester, Minn., in 1968 to take an engineering job at IBM.
Thompson says at the time, only a handful of people of color lived in Rochester. Barbers in the city didn't know how to cut a black person's hair.
"For a long time there wasn't a barber in town. And people say, that's not a big deal. Well, certain things are important. It was a lot of things, it was clothes, it was food," said Thompson.
Back then, most African Americans would move to town, then just as quickly move out, but Thompson didn't want to do that. He started a club that organized trips to Minneapolis for haircuts and held cultural events.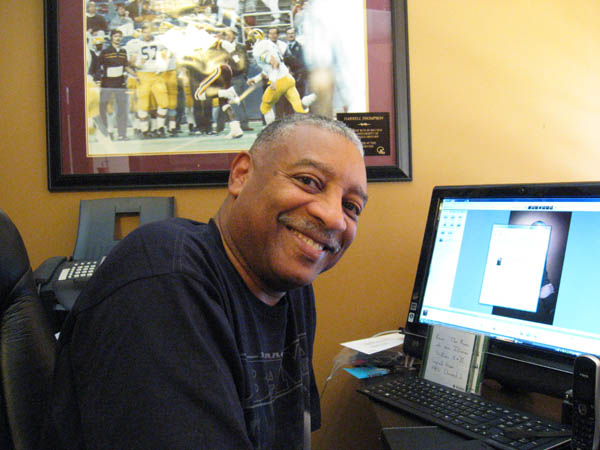 "I have a belief that there are a lot of people who stand around and say, 'Somebody ought to do this,' or 'Somebody ought to do that,' and I just believe that you have to get in and do something. And whether you are doing it the right way or not, you'll get better at what you're doing," said Thompson.
Eventually, Thompson became the executive director of the Diversity Council. He started a school program on discrimination for first through 12th graders. Nearly 20,000 kids participate in the workshops every year.
Thompson says people don't often realize they need to understand other cultures and races.
"I'm one of the few people who know the color of my skin has nothing to do with my brain. There are a lot of people who believe that it does," said Thompson.
Considering his background, you might imagine that Thompson was desperate to get tickets to Obama's inauguration. Actually, one of his two sons had to beg him to go.
"He said, 'Dad, we got to be there. We got to be part of this monumental activity.' And I said, ' George, there's going to be all sorts of people. It's going to be congested, it's going to be cold,'" said Thompson.
Thompson made a few phone calls and got two tickets from U.S. Rep. Tim Walz, a Democrat who represents the Rochester area.
"I called my son, and I could tell his feet were off the floor two to three feet, and I was, too. And I started to think of the magnitude of this," said Thompson.
He says even last year, he did not think it was possible for the United States to elect an African-American president. He says this victory is a unifying one.
"We couldn't do it without white voters, and we understand that, a lot of people do. It needed to be a majority of people in this country who felt like we need to see a change," explained Thompson.
Still, for a man who has worked to eliminate discrimination, Thompson doesn't want to claim credit for Obama's election.
"I didn't really do anything. I kind of see that Obama has done a lot of things. I (just) put up a sign. But I didn't really do anything. So I kind of see it that way, I say gee, I am so happy to be here and be part of it," said Thompson.
Thompson missed Martin Luther King's "I Have a Dream Speech" in 1963, and he regrets that. Today, he won't miss this moment in history.