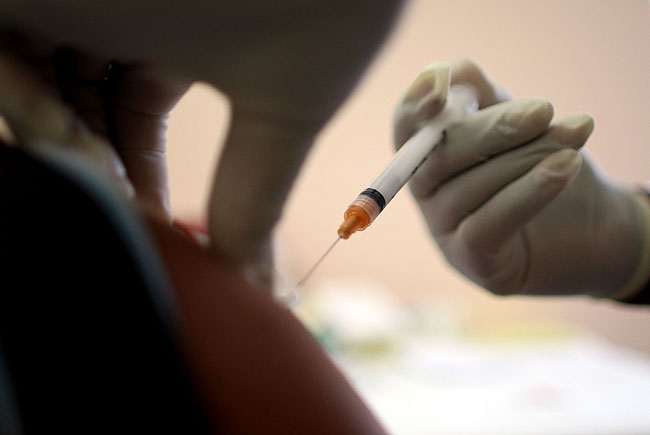 Make sure children get the HiB vaccine. That's the recent message from the Centers for Disease Control and Prevention. The recommendation comes after five Minnesota children came down with meningitis in the past year, and one of them died from it. The HiB vaccine prevents one form of meningitis.
However, according to our medical analyst Dr. Jon Hallberg, there isn't enough of the vaccine, made in the U.S. by Merck, to meet the urgency of the CDC's recommendation.
The CDC is reiterating its recommendation that children under age 5 get the vaccine, as part of their normal series of vaccinations.
Our regular medical analyst Dr. Jon Hallberg talked with Tom Crann about the HiB vaccine, and the attention it's been getting.