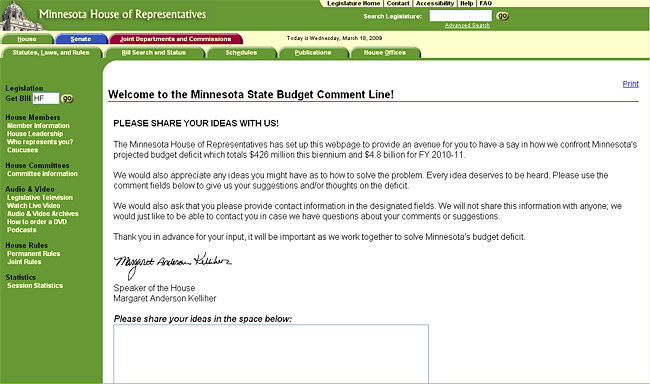 Minnesota Lawmakers have held hearings and set up a Web site asking the public for ideas on how to solve the state's budget shortfall. Minnesota Public Radio has set up an Idea Generator to get input on the same topics.
MPR's Tom Crann talks with reporter Michael Caputo about some of the ideas the public has pitched, and to former Republican lawmaker Carl Jacobson who says that party leaders determine many of the big fiscal priorities. But that doesn't mean that public input isn't useful. Jacobson says the public is especially helpful in crafting legislation around "micro-issues".
Jacobson was in the legislature from 2001 to 2005 and served on the House Taxes Committee during the last major budget shortfall in 2003.