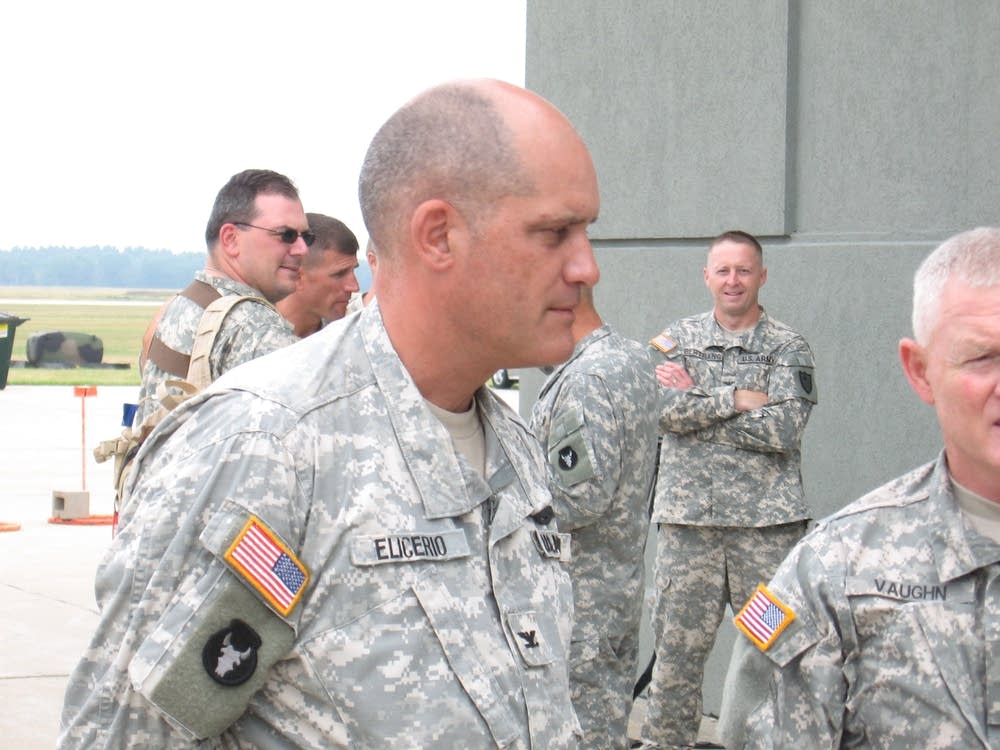 More than a thousand Minnesota National Guard members are getting ready for another deployment to Iraq.
By the end of May, the 34th Red Bull Infantry Division will assume control of the southern third of Iraq. That's an area about the size of Minnesota. Their mission is to supervise 16,000 Coalition Task Force members in securing half of of Iraq's 18 provinces through February 2010.
To discuss more about the latest major deployment of Minnesotans to Iraq, All Things Considered talked with Brigadier General David Elicerio. He will serve as the Deputy Commanding General of the Red Bulls in Iraq.