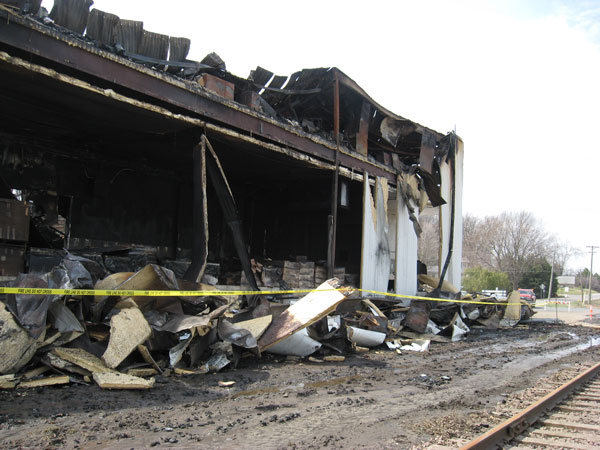 State and regional leaders are meeting in St. Charles today to discuss how to rebuild North Star Foods.
The meat processing plant burned down last Friday, forcing the city to evacuate. A North Star official said the company does intend to rebuild and likely will do so in St. Charles.
State Sen. Steve Murphy, DFL-Red Wing, attended the meeting. He says the state will be able to help North Star with job training.
"Several other things the state can do outside of job training is providing some tax benefit for the company, so they can get back on their feet for the next few years," Murphy said. "Through the Department of Economic Development, [the state could] provide them some resources to better manage their property."
U.S. Sen. Amy Klobuchar had a phone conference with officials from the city and the company. She said federal unemployment benefits should help out workers. Her office is also investigating other options to help North Star.
"We've been looking at small business loans, especially now because there are some new loans available because of the economic crisis, federal money that way they could get grants or low-interest loans," Klobuchar said.
The North Star Foods plant employed about 250 people.