The final decision on a name change for Webster Magnet School is up to the St. Paul School Board.
The St. Paul School Board will be asked to re-name one of its magnet schools after Barack and Michelle Obama. A vote at the school Thursday found overwhelming support for the change.
The vote at Webster Magnet School was whether to keep the Webster name or become "Barack and Michelle Obama Service Learning Elementary."
Out of 850 votes, 61 percent favored the Obama name (526-328). Most votes came from students at the school, who favored the name by a 200-vote margin (428-225).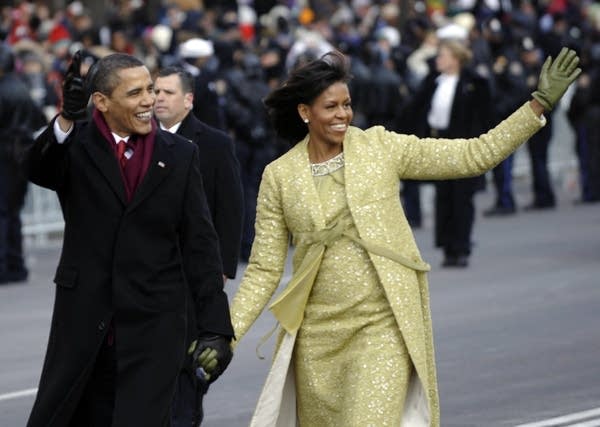 Staff voted slightly in favor of keeping the Webster name, 57-43; parents of Webster students favored Obama, 30-12.
All St. Paul residents were invited to vote, but only 59 did. That group slightly favored the Webster name (34-25).
Principal Lori Simon says the election was run by third graders and their teachers as part of a service project - and the students took it seriously.
"Observing the process, you would have thought you were at the polls at a normal election," Simon said Friday. "It was that well set up and well organized."
The vote does not guarantee the name change, though. That final decision is up to the St. Paul School Board - which will likely debate the idea at a meeting later this month.
If approved, Webster would be the first school in Minnesota - though not the first in the country - to name itself after the new president.