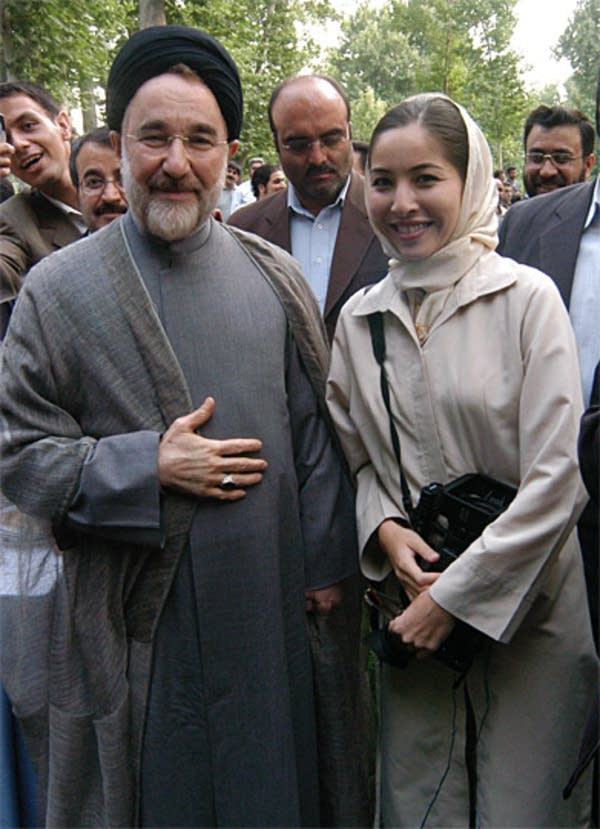 The press freedom group said the US journalist was taken Friday to a clinic at Tehran's Evin prison, where she has been held since her arrest in January. She was released from the clinic within a day after again drinking water, the group said.
Saberi's Iranian-born father, who traveled to Iran to seek his daughter's release, said last month that she was drinking only sweetened water while refusing food to protest her eight-year jail sentence for allegedly spying for the U.S.
Reporters Without Borders said her father, Reza Saberi, told the group over the weekend that she stopped drinking water after Iranian authorities denied she was on a hunger strike.
"So following that, she decided to do a complete hunger strike," Soazig Dollet of the Paris-based group told The Associated Press. "So she was really weak and went to the clinic inside the prison for the day, but not more than a day."
Saberi's father did not answer phone calls seeking comment on Monday.
Saberi, a dual Iranian-American citizen, has lived in Iran for the last six years. She was born in the U.S. and grew up in Fargo, North Dakota.
She was initially accused of working without press credentials, but authorities later made the more serious charge that she passed intelligence to the U.S. She was convicted on the espionage charge after a one-day trial behind closed doors.
The Obama administration has called the allegations baseless and demanded her immediate release.
The case has been a source of tension between the U.S. and Iran at a time when the Obama administration is reaching out to Tehran after decades of diplomatic stalemate.
Saberi was working as a freelance reporter for organizations including National Public Radio and the British Broadcasting Corp. before her arrest.
(Copyright 2009 by The Associated Press. All Rights Reserved.)