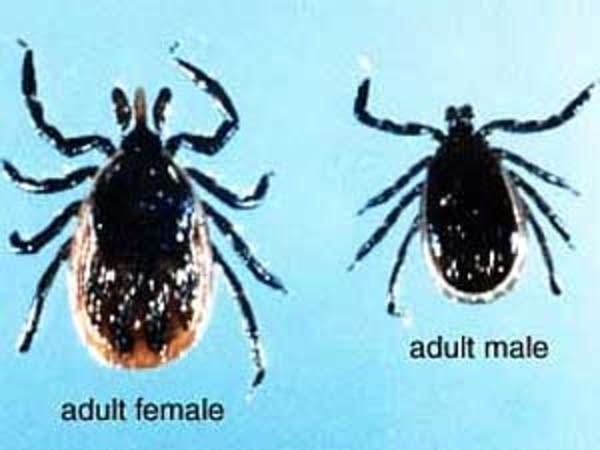 Before you go out and enjoy this spring's warm weather, you may want to take a few precautions to avoid deer ticks.
The Minnesota Department of Health said a large number of deer ticks carry disease-causing organisms. The health department collected deer ticks over a three-year period and tested them for Lyme, and two other diseases.
State health department epidemiologist Melissa Kemperman says one-third of the ticks tested positive for the bacteria that causes Lyme disease.
"I think one-third is a pretty high number. It's not necessarily the majority of ticks but that means if you're out in the woods and you have a bunch of ticks crawling on you, there's quite a few of those that could be carrying the Lyme disease bacteria. And if those ticks bit you and they were attached long enough to transmit those bacteria, you could get sick."
Kemperman said the number of cases of tick-borne illness has increased dramatically in recent years. She said the state has about 1,000 cases of Lyme disease a year, compared to about 300 to 400 cases a year in the 1990's.
She said people can protect themselves by using tick repellents that contain DEET and by wearing long pants and long sleeves when walking in heavily wooded areas.