The Minnesota boy who fled the state with his mother rather than undergo court-ordered chemotherapy can stay in the custody of his parents, who agreed in return to set aside their religious objections and let him enter cancer treatment.
Brown County District Judge John Rodenberg ruled Tuesday that the Hauser family could stay intact, a day after Daniel and Colleen Hauser voluntarily returned from a week on the lam. Attorneys for family services and the guardian ad litem objected to returning custody to Colleen and Anthony Hauser, with an oncologist who examined the boy Monday saying his Hodgkin's lymphoma had significantly worsened.
"The only thing that has happened since we were last here is that Colleen Hauser fled the state with her son," said Tom Sinas, attorney for the guardian ad litem. "I don't see how that is the basis for revisiting the custody decision."
But Rodenberg said he felt the best place for Daniel was with his parents, as long as he could trust they'd go along with the oncologist's recommendation that Daniel undergo at least five chemotherapy sessions. The first is scheduled for Thursday at Children's Hospitals and Clinics in Minneapolis.
Rodenberg separately asked both Colleen and Anthony Hauser if they agreed to let Daniel undergo chemotherapy, and both replied they did.
"Do you think this is necessary to save his life?" Rodenberg asked a visibly emotional Colleen Hauser during a court hearing.
"Yes I do," she replied.
The family prefers natural healing practices suggested by a religious group called the Nemenhah Band, which says it follows American Indian beliefs.
"This family clearly loves and cares for Danny. Their main interest is in making sure Danny is OK."

Hauser family attorney Tom Hagen
Daniel and Colleen returned to Minnesota on Monday after almost a week on the run, during which they traveled to southern California. Authorities believed they may have been heading to Mexico to seek alternative cancer treatment. But instead, the pair decided to return home, and contacted an attorney who helped arrange a flight on a jet chartered by Asgaard Media, a film and TV production company based in Corona, Calif.
Alan Pezzuto, president and CEO of Asgaard Media, said the company has no plans to profit from the Hauser's story.
"We have no intention whatsoever of moving forward as a project," he said. "It is not business project, it's a personal project."
In exchange for having charges dropped against Colleen Hauser, the family agreed to let an oncologist examine Daniel. The exam showed a tumor in Daniel's chest has grown since he underwent one chemotherapy treatment in February, and is larger than it was when he was first diagnosed with Hodgkin's disease in January.
The tumor is "now protruding outside Daniel's chest wall," according to a report by Dr. Michael Richards, the oncologist who examined the boy on Monday. "There is further compression of the airway, making the initiation of standard chemotherapy imperative this week."
Doctors have said that because Daniel's tumor responded well to his first round of chemotherapy, it's likely chemotherapy will be successful again. Doctors won't know that for certain, however, until they try another round and see what happens. If the tumor has become resistant to chemo, a stronger dose or different treatment plan might be needed.
Doctors have also said that starting and stopping chemotherapy, or getting the treatment on a pared-down schedule as the Hausers had proposed, could make a tumor resistant.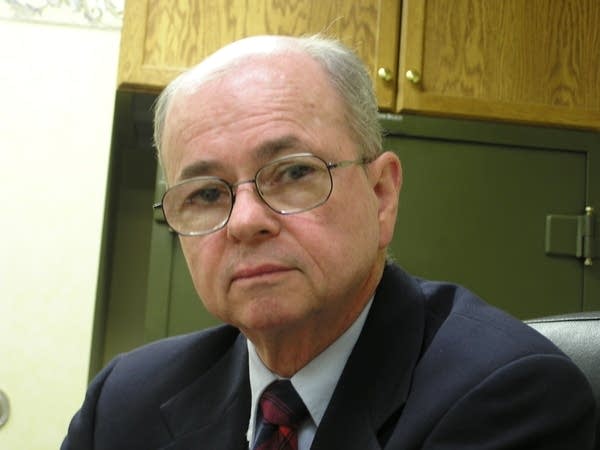 James Olson, the Brown County prosecutor, said social workers at Children's Hospital told him that as recently as Monday, when Daniel went to see the oncologist, the Hausers were still saying they didn't want chemotherapy. The family and their lawyers gave no indication of what was behind their apparent change of heart.
The Hausers did not return several phone messages left at their home Tuesday. After the hearing, family attorney Calvin Johnson, and Daniel's court-appointed attorney Philip Elbert, said no one in the family nor the attorneys themselves would speak to the media.
Richards, the pediatric oncologist, said in his report that the hospital's goal "will be to include alternative therapies in which the family is interested, as long as there is not data to suggest that a particular danger exists with any alternative medicine."
Still, Olson said he was not convinced the family would stick to the treatment plan.
"I am concerned that if Danny doesn't like the second round of chemotherapy he's going to say, 'I'm going to run away again,' and we're going to be right back where we started," Olson said. "These folks have had a history of changing their minds."
But Tom Hagen, an attorney for the Hausers, said the family was committed to Daniel Hauser's health.
"This family clearly loves and cares for Danny," Hagen said. "The environment at the Hausers' home is loving and caring. It is a healing place. Their main interest is in making sure Danny is OK."
Daniel did not appear in the courtroom Tuesday, but his court-appointed attorney spoke on his behalf.
Elbert said Daniel has now had sufficient time to talk to a doctor and discuss the situation with his parents and Elbert himself.
"What Danny wants the court to know is he is willing to start chemotherapy," Elbert said, noting that Daniel would have preferred to schedule one session at a time and then be examined before doing the next one.
Hodgkin's lymphoma has a 90 percent cure rate in children if treated with chemotherapy and radiation, but doctors said Daniel was likely to die without those treatments.
"Danny loves his parents and they love him. He's a fine boy, a very pleasant young man. I know he should be in the custody of his parents - as long as I'm satisfied they are going to follow the prescribed course of treatment," Rodenberg said.
Turning to Colleen and Anthony Hauser, Rodenberg said, "I'm taking you at your word. We're starting over right now."
(Copyright 2009 by The Associated Press. All Rights Reserved.)