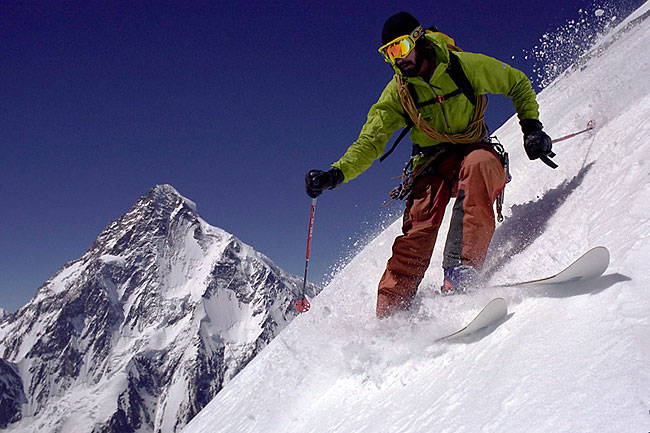 A Minnesota mountain climber is planning to become the first person to climb up -- and then ski down -- the world's second-highest peak.
Dave Watson, who lives in St. Louis Park, tried to do it last year. He made the trip to K2 in Pakistan's Himalayan Mountains only to have the attempt scuttled by bad weather. K2 is the second-highest peak in the world, while Mount Everest is the highest.
Watson has already climbed up and skiied down Mount Everest, and his second attempt on K2 begins later this week when he leaves for Pakistan on Thursday to begin acclimating.
He joined Tom Crann in the studio to talk about high-altitude skiing -- and about the dangers of mountain climbing.