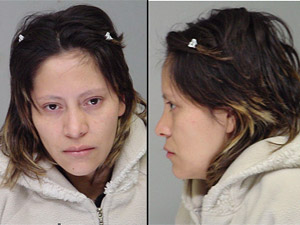 The woman convicted in a bus crash that killed four children in Cottonwood has married a man who began writing to her in prison.
Jerome Harvieux of St. Paul says he began writing to 25-year-old Olga Franco Del Cid last August, believing she was being unfairly targeted because she was an illegal immigrant.
The two began exchanging letters and married in March. The 26-year-old Harvieux now says it's time to go public with the marriage.
Franco Del Cid is serving a 12- and a-half-year sentence at the Minnesota Correctional Facility in Shakopee after being convicted for the Feb. 19, 2008, crash that killed 9-year-old Hunter Javens, his 13-year-old brother, Jesse Javens, 9-year-old Emilee Olson and 12-year-old Reed Stevens.
Prosecutors say Franco Del Cid was driving the minivan that ran a stop and hit a school bus.
---
Information from: St. Paul Pioneer Press, http://www.twincities.com