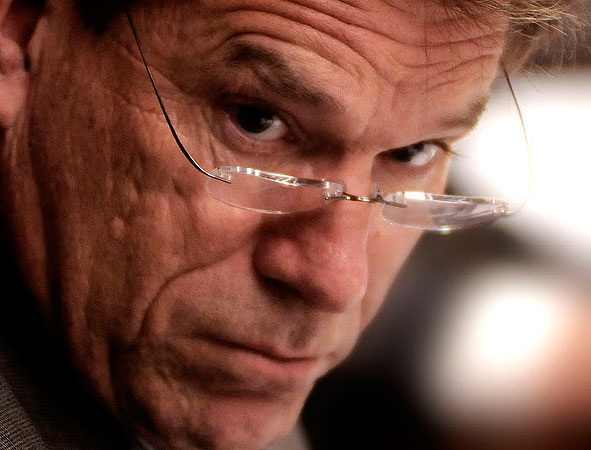 Minnesota Republicans say they've begun a campaign to defeat DFL Secretary of State Mark Ritchie in next year's election. Democrats are calling it a smear campaign.
The state Republican Party is buying radio ad time for the next week to criticize Ritchie, who is serving his first term in the office. Ritchie oversaw the 2008 election and subsequent recount in the U.S. Senate race.
Party Chairman Tony Sutton claims Ritchie is overly partisan, failed to properly train local election officials, and switched his position on absentee ballots during the recount. Sutton says he thinks Ritchie is vulnerable.
"In the past, I think once an incumbent has gotten elected, people have pretty much given them a free ride until the seat got opened up. We are going to be very aggressive in these constitutional office races," Sutton said.
Democrats call the Republican effort a smear campaign against Ritchie.
Ritchie wouldn't respond to the specific allegations. But he said the ad is a bad signal about the tone of the 2010 campaign.
"This sounds like the kickoff of somebody's campaign to run against me. And it sounds like the intention is to make it a dirty, negative, in-the-gutter type campaign. And I'll just do everything in my power to keep that campaign next year positive," Ritchie said.
State GOP Chairman Tony Sutton says there are several Republicans considering a run against Ritchie.