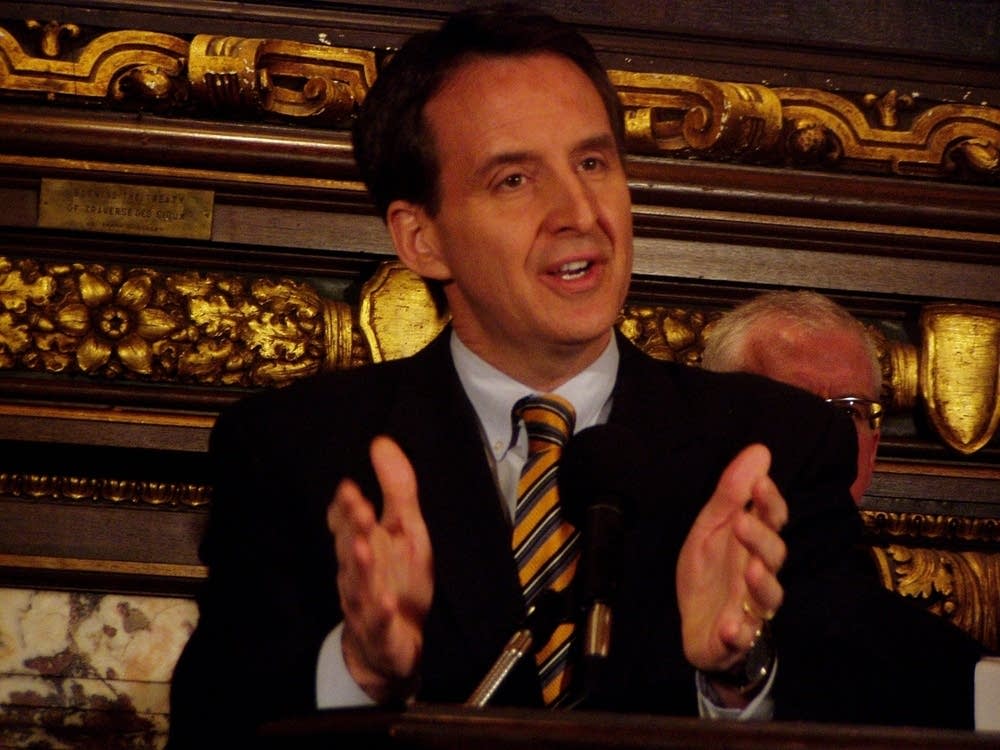 Gov. Tim Pawlenty unveils his proposal today for fixing a $1.2 billion deficit in the current two-year budget.
The Republican governor has said he will provide a solution with spending cuts alone. And during last week's state of the state address, he said those cuts will be "dramatic and painful."
Pawlenty's supplemental budget sets the stage for a debate that will dominate the rest of the 2010 legislative session.
MPR Capitol reporter Tim Pugmire spoke with Morning Edition host Cathy Wurzer about the budget and other activity at the state Capitol.