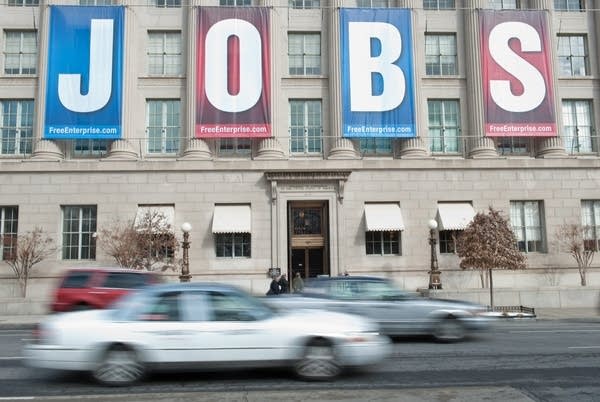 Minnesota employers added 13,200 jobs in June. That's according to figures released today by the Minnesota Department of Employment and Economic Development (DEED).
Despite the jobs growth, the state unemployment rate rose 0.1 percent in June to a seasonally adjusted 6.7 percent. It's not unusual for the unemployment rate to rise while jobs increase, though. That can occur when more people start looking for work.
"The gain of 13,200 jobs in June is very good news," DEED Commissioner Mark Phillips said. "While Minnesota continues to show steady improvement, it will take continued long-term, sustained job growth to impact the unemployment rate, which has stayed virtually unchanged for months."
Leisure and hospitality led all sectors, adding 8,000 jobs. Trade, transportation and utilities were up 5,000, education and health services added 2,400, and government was up 1,700). Manufacturing jobs grew by 800, while financial activities added 300 jobs.
The biggest losses for the month included construction, which was down 2,200. Professional and business services lost 1,200 jobs, and mining and logging were down by 400.
The U.S. unemployment rate in June was 9.2 percent.