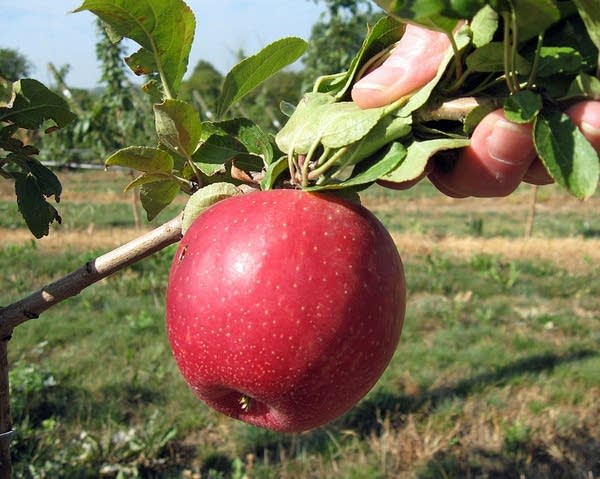 It will be a few days, maybe a few weeks, before Minnesota apple orchard owners know whether Wednesday's below-freezing temperatures hurt their crop.
In the meantime, orchard managers have been taking a variety of steps to keep cold air from damaging apple blossoms. Workers at the Afton Apple Orchard, just east of St. Paul, have hit upon a novel idea. They're using helicopters to help their budding trees and save their apple crop.
Michael Fleming, the orchard's production manager, says the wash from the helicopter's rotating blades helps to circulate warmer air through the trees.
"These helicopters are stirring up that air and hoping to holding at about 27-28 degrees, which is right around that magic number which is where the blossoms will or won't survive," he said.
Fleming expects the orchard will lose some apple production in low lying areas, but says trees on warmer, higher ground should produce plenty of fruit this year.
Cathy Wurzer spoke with Fleming on Morning Edition. Click on the audio link above to hear the full conversation.