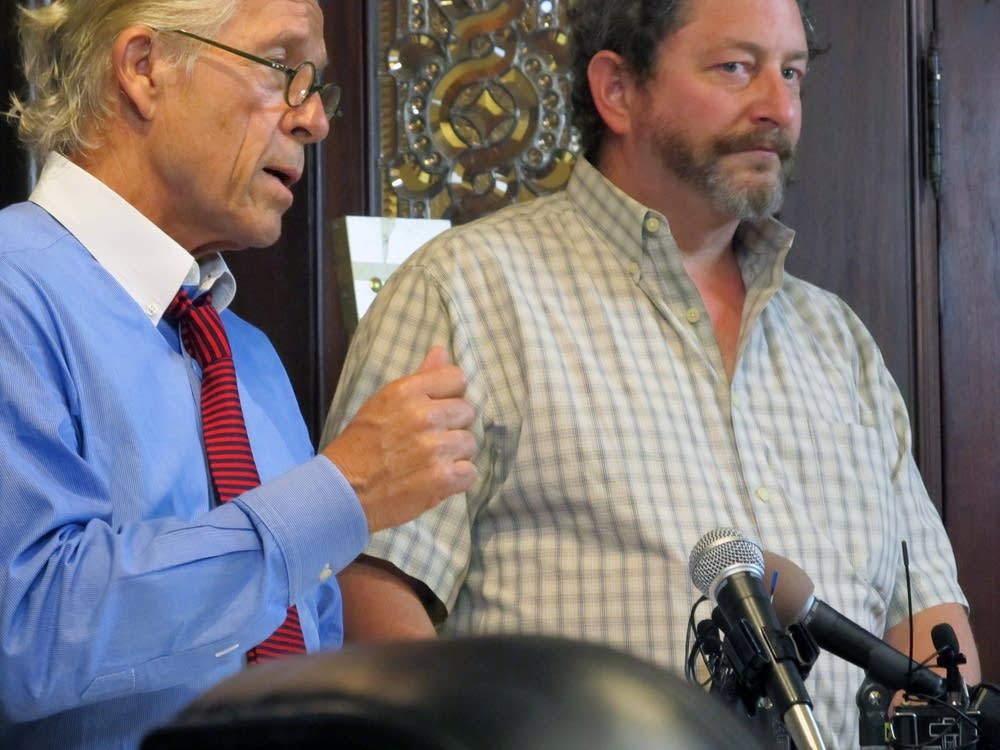 A St. Paul attorney says he has new information about a decades-old abuse allegation against Breck School.
Attorney Jeff Anderson has filed suit in Hennepin County District Court against the school alleging Breck officials didn't do enough to protect a student from abuse by former teacher William Jacobs. The lawsuit seeks $50,000 in damages.
A judge dismissed an earlier lawsuit brought by Anderson against Breck saying the statute of limitations had expired.
But Anderson says he now has supporting testimony from Jacobs. In a recent deposition, Jacobs says he told the Breck headmaster in 1974 that he had abused a student, and promised not to do it again. Anderson alleges after that conversation Jacobs did abuse a student — Richard Covin, the plaintiff in Anderson's new suit.
Covin says the headmaster should have told police.
"There's no words to tell the feelings I have to learn now that this man knew that this chemistry teacher who was taking me to his house, was a pedophile," Covin said.
Breck School is a college preparatory school and was located in Minneapolis at the time Covin attended. Established in 1886 in Wilder, Minn., the school is now located in Golden Valley, Minn.
In a statement, Breck School spokeswoman Jill Field said it would not be appropriate to comment on pending litigation. But she said Breck School "has an unwavering commitment to protecting the safety and security" of their students.
Jacobs is a former Minneapolis Park Police captain who plead guilty to three counts of criminal sexual conduct and was sentenced in April to 18 years in prison.
Attorney Jeff Anderson deposed Jacobs on May 31 at the Faribault State Prison and provided a redacted transcript to reporters. Anderson said Jacobs spoke in return for an agreement that Anderson would not pursue charges or financial claims against him. In it, Jacobs, now 68, said he admitted abusing a student to Breck's headmaster in 1974. The headmaster, John Littleford, is not named as a defendant in the suit. According to the deposition, Jacobs promised Littleford he would not offend again.
Breck continued to employ Jacobs. One of his students, Richard Covin, claims Jacobs went on to molest him. Covin, 52, now a Wisconsin resident, says Jacobs abused him for about three years beginning when Covin was 12. He is now the plaintiff in Anderson's new suit.
Covin said he might not have been abused if the headmaster at Breck had taken action against Jacobs. Covin says he didn't speak out earlier because he was ashamed, and later because he wanted to "bury the pain" of the abuse.
Jacobs says in the deposition that Littleford learned he molested another student in 1976. The headmaster terminated Jacobs but did not report the incident to police.
An email to Littleford's attorney wasn't immediately returned. He is no longer with Breck School.