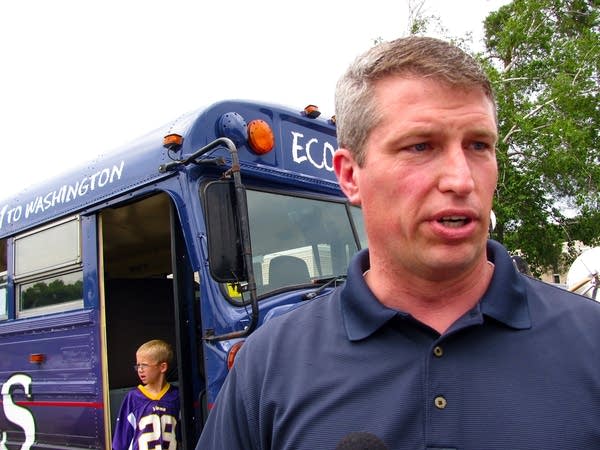 Republican-endorsed U.S. Senate candidate Kurt Bills said he is confident he will prevail in the August primary over Marine combat veteran David Carlson, who announced his primary challenge today. Bills won the GOP endorsement with the support of Texas Congressman Ron Paul, whose libertarian views are not popular with most Minnesotans, Carlson said.
Bills will hurt other Minnesota Republicans if he is on the ballot in November, Carlson said.
As Bills set out on a campaign swing through southern Minnesota, he did not sound worried about competition from Carlson.
"I have never met David Carlson. I'm sorry I don't really know who he is. I'll have to look into him. We'll investigate, but I'm a Kurt Bills Republican and that's who we're going to go out and talk to Minnesota about, Bills said. "And once they get to know me, they're going to vote for me in November. I just know it."
Carlson ran unsuccessfully for a state house seat from St. Paul in 2008. He also waged an unsuccessful campaign for state senate in 2010.