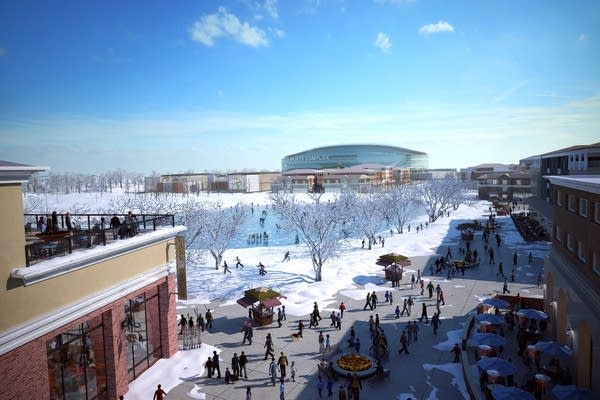 The Ramsey County Board is talking on Tuesday about what to do with more than 400 acres of polluted land rejected as a potential Vikings stadium site.
The site is part of the former Twin Cities Army Ammunition Plant in Arden Hills. The county reached a tentative deal to buy the land from the federal government last year and would have acquired it for what it cost to clean up. The plan was to offer part of the site to the Vikings for a stadium, and let team owners redevelop the rest.
For a while last year that plan also appeared to have the backing on the Vikings owners, who looked at the big tract of undeveloped land close to major roadways as a real estate development boon.
But the county's bid fell short. The board faced stiff opposition to its funding plan for the Arden Hills site, which included a tax increase, and by January, the tide shifted back to an urban setting for the facility, possibly to be situated near Target Field, the Basilica of St. Mary or on the Metrodome site. And after much wrangling in the Legislature and the Minneapolis City Council, lawmakers and the team reached a deal in which the new stadium will be located where the Metrodome stands now.
Ramsey officials are already weighing whether they want to commit to buying the tract anyway. Although polluted, its considered the largest undeveloped plot of land in the Twin Cities, and supporters of the purchase want it back on the tax rolls.
The seven-member board has opposed putting county money into the project before, but it has not formally considered the matter since the stadium bid failed.