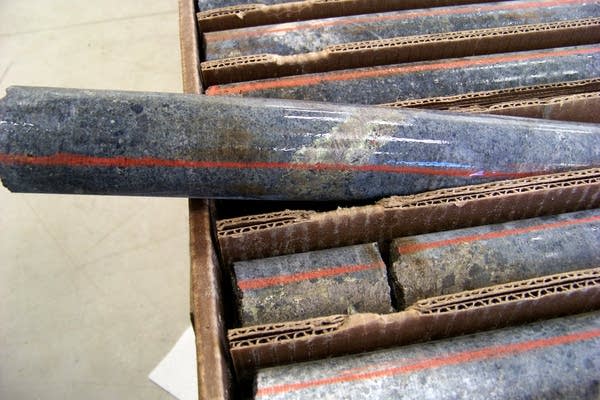 The company planning an underground copper-nickel mine near Ely significantly boosted Wednesday its estimates of how much metal it's sitting on.
Duluth Metals Ltd., the Canadian-based parent of Twin Metals Minnesota LLC, said new data shows the site contains one of the world's largest deposits of copper, nickel and precious metals, with some of the largest platinum and palladium resources outside South Africa.
The projections are measured two ways. The company said the site has "indicated resources" of 8 billion pounds of copper, 2.5 billion pounds of nickel and 12.1 million ounces of palladium, platinum and gold. Those estimates carry a high level of confidence because they're based on samples taken from more drill sites.
Duluth Metals also is separately projecting "inferred resources" of 13.5 billion pounds of copper, 4.6 billion pounds of nickel and 15.8 million ounces of precious metals. Those estimates are less certain because they're based on fewer bore holes.
"This is a monster deposit," Duluth Metals Chairman and CEO Christopher Dundas told analysts in a conference call. He estimated the value of the metals at "probably north of $100 billion," though he cautioned it has yet to be determined how much it will cost to mine those minerals.
Twin Metals estimates the project will create hundreds of jobs and boost the struggling local economy in northeastern Minnesota. Any mining is likely to be several years off. Another copper-nickel mine proposed for northeastern Minnesota, PolyMet near Hoyt Lakes, is further along in the planning and regulatory process.
Duluth Metals President Vern Baker said the tonnage and grade projections for Twin Metals are higher than PolyMet's published projections.
Environmental groups are fighting both projects because the minerals are bound up in sulfur compounds that can leach sulfuric acid when exposed to the elements, and they fear runoff from the Twin Metals mine would flow into the pristine Boundary Waters Canoe Area Wilderness.