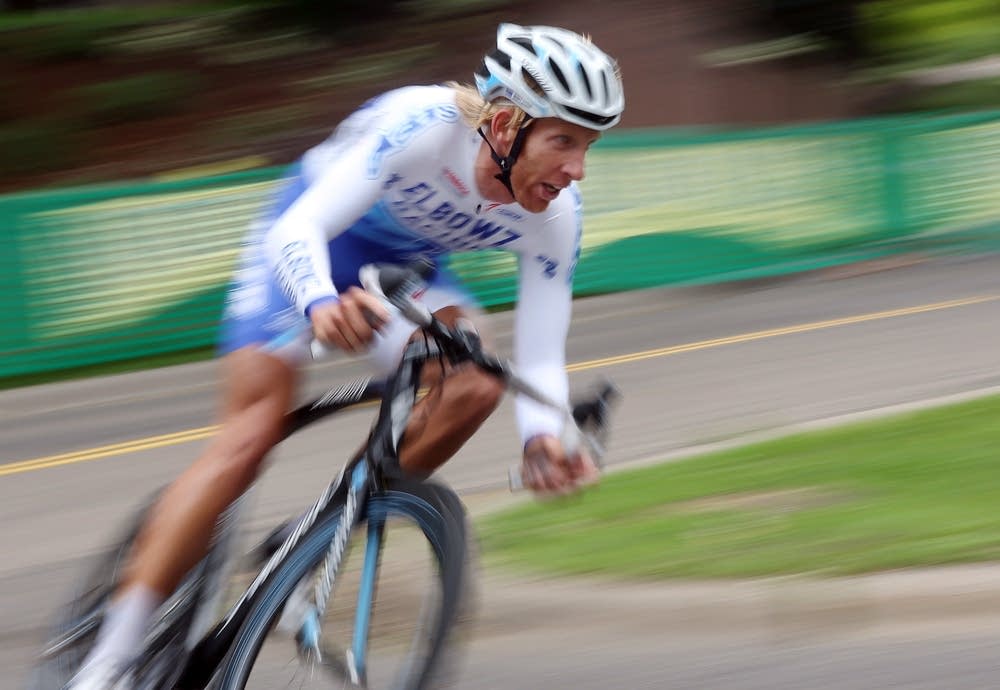 Professional cyclists from around the world are back in the Twin Cities Wednesday for the Nature Valley Grand Prix.
The six-stage bicycle race begins with women's and men's time trials this morning on South Mississippi River Boulevard in St. Paul. Then the cyclists head downtown for a criterium lap race around Rice Park. Streets near the park will begin closing at 1 p.m.
Other events this week include road races Thursday in Cannon Falls and Saturday in Menomonie, Wis. Another criterium is set for Friday in Uptown Minneapolis, with the final event Sunday in Stillwater.
Marketing director Jason Lardy says spectators can see the action up close.
"People who are on the fence line around the race course will literally feel the wind blow their hair back as the riders go by," Lardy said. "They're going to be traveling at 30-35 mph. And it's a blur of color and speed and aggression."
Lardy says both the men's and women's races will include several Olympic hopefuls because the Grand Prix is a major event on the professional cycling circuit.
"The Nature Valley Grand Prix is much like the Tour de France in that we have one winner at the end of the event who is determined based on the overall time for each of the six stages that we race in," he said.
Spectators at the events do not need tickets. The race is volunteer-run and profits go to Children's Lighthouse residential hospice center.