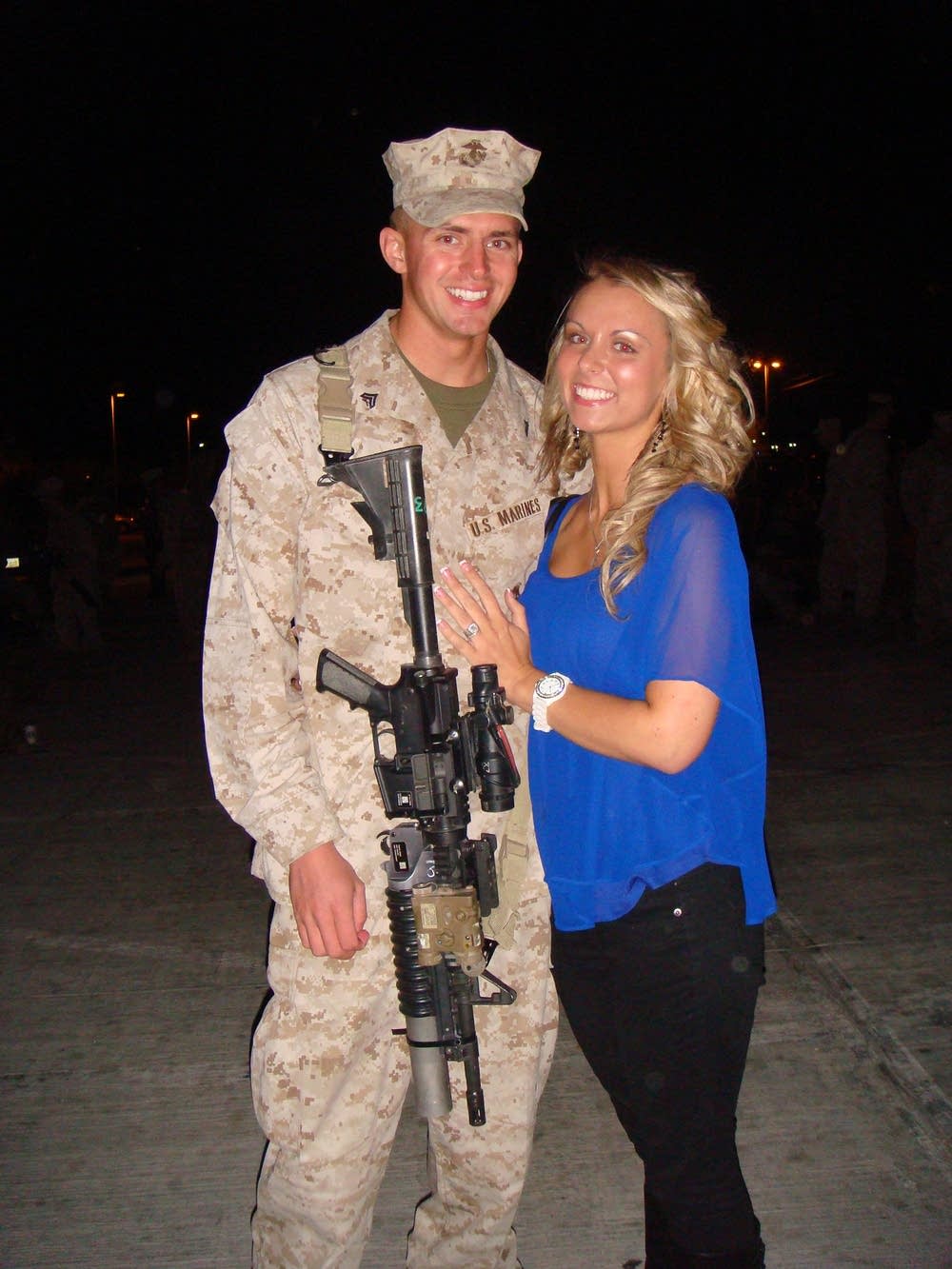 Marine Cpl. Taylor John Baune, 21, of Andover, Minn., was killed in Afghanistan, the Department of Defense announced today.
Baune was on his first deployment to Afghanistan. He died in combat while conducting operations in Helmand province in Afghanistan, the Department of Defense said. No other information about the circumstances of his death was immediately available.
Baune was a newlywed who grew up in Minnesota and was assigned to the 1st Battalion, 7th Marine Regiment, 1st Marine Division, 1st Marine Expeditionary Force, based at Twentynine Palms in California. He joined the Marines right after graduating from Andover High School in 2009.
His grandmother, Carolyn Baune of the St. Cloud area, said the family is devastated by the loss of Taylor John, whom they called T.J.
"It was very tough. We hoped he wouldn't have to go but we knew that was his wish. He said, 'grandma, I've been training for it so I'm ready to go,'" she said."
Carolyn Baune says her grandson was always adventurous. He was an excellent golfer and a natural athlete who loved animals. She said Baune was very loving and close to his family.
"He made all of us laugh all the time. We are going to miss that. He was a jokester-type person but when he was serious or when he wanted to, if one of his squad was hurting he was right there for everyone."
Several months ago, just before leaving for Afghanistan, Baune married his high school sweetheart, Colleen Crooker Baune, 20, in Las Vegas. The couple attended high school in Anoka, Minn., together before Baune transferred to Andover. They had no children.
Anoka High School principal Michael Farley remembers Baune as a good student who was well-liked.
"A happy-go-lucky individual, good student, a good athlete, just someone we really enjoyed having here and very proud of the fact that he served his country," Farley said.
School officials are talking about how to honor Baune's memory, Farley said. He said students and faculty were upset by the news of Baune's death.
"Extremely saddened by the news today. I know that not only our school but our community will be mourning this loss for a long time," Farley said. "Just proud of all the things that he did and our thoughts and prayers go out to the family and to his wife."
Funeral plans for the Minnesota Marine are still pending. Defense Department officials say Baune is the 2,000th American to die in the war in Afghanistan.
View Larger Map