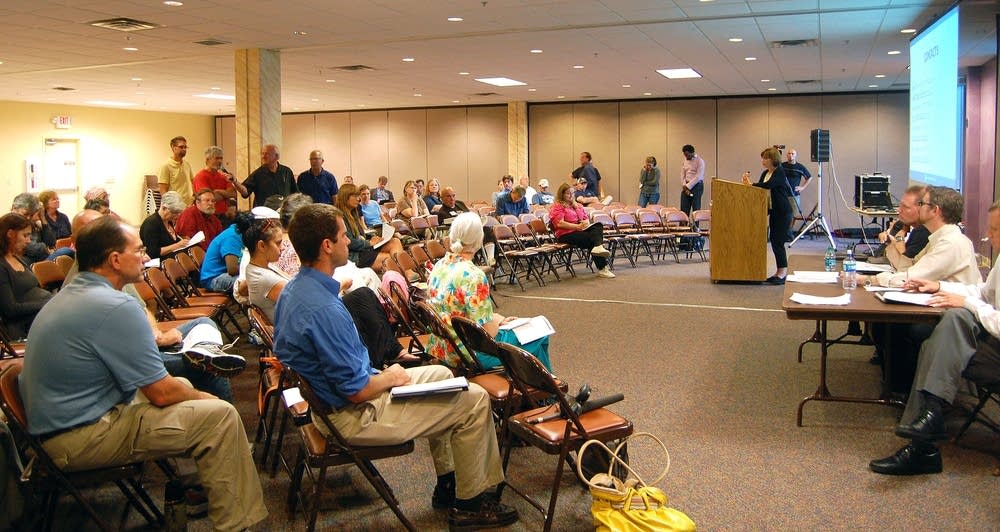 Minneapolis residents who have been waiting for months finally got their chance to comment on a proposed permit that would allow a metal to increase its emissions of fine particles.
The Minnesota Pollution Control Agency tried three times to hold a public hearing on Northern Metals' requested permit but legal action by the company held up the process.
That process started again in June after a court ordered the MPCA to act as quickly as possible.
About 60 residents attended the public hearing. They asked about the possibilities of increased cancer rates and of pollutants contaminating the nearby river.
The MPCA's Jess Richards said staff will consider the comments and questions when making a recommendation on the permit to the agency's citizens' board.
"Objection doesn't necessarily mean that it won't happen," Richards said. "What the agency does is look at all the comments, look at the scientific basis behind those comments and compare them to what we know about the project. And then we'll step back and make and make an independent recommendation to our board."
If the board decides against Northern Metals, the company can appeal to the Minnesota Court of Appeals.