Hundreds of Twin Cities' actors, photographers and musicians will gather this Sunday at the Fitzgerald Theater to mourn the loss of fellow artist Ann Marsden.
Marsden died last month at the age of 55 after a two-year battle with cancer.
Ann Marsden's memorial service will include presentations and performances by Prudence Johnson, Kevin Kling, and Greta Oglesby, as well as a rendition of one of Marsden's favorite songs, "September When It Comes."
Marsden was famed for her compelling portrait photography, her art and her larger-than-life personality.
"If it wasn't for Ann Marsden I wouldn't be a photographer today, there's no question in my mind," said Terry Gydesen.
Gydesen once took a photography class from Marsden, and was hooked. In the years that followed they would often work together. Gydesen thinks Marsden is one of Minnesota's greatest photographers, whether she was doing documentary work or taking portraits.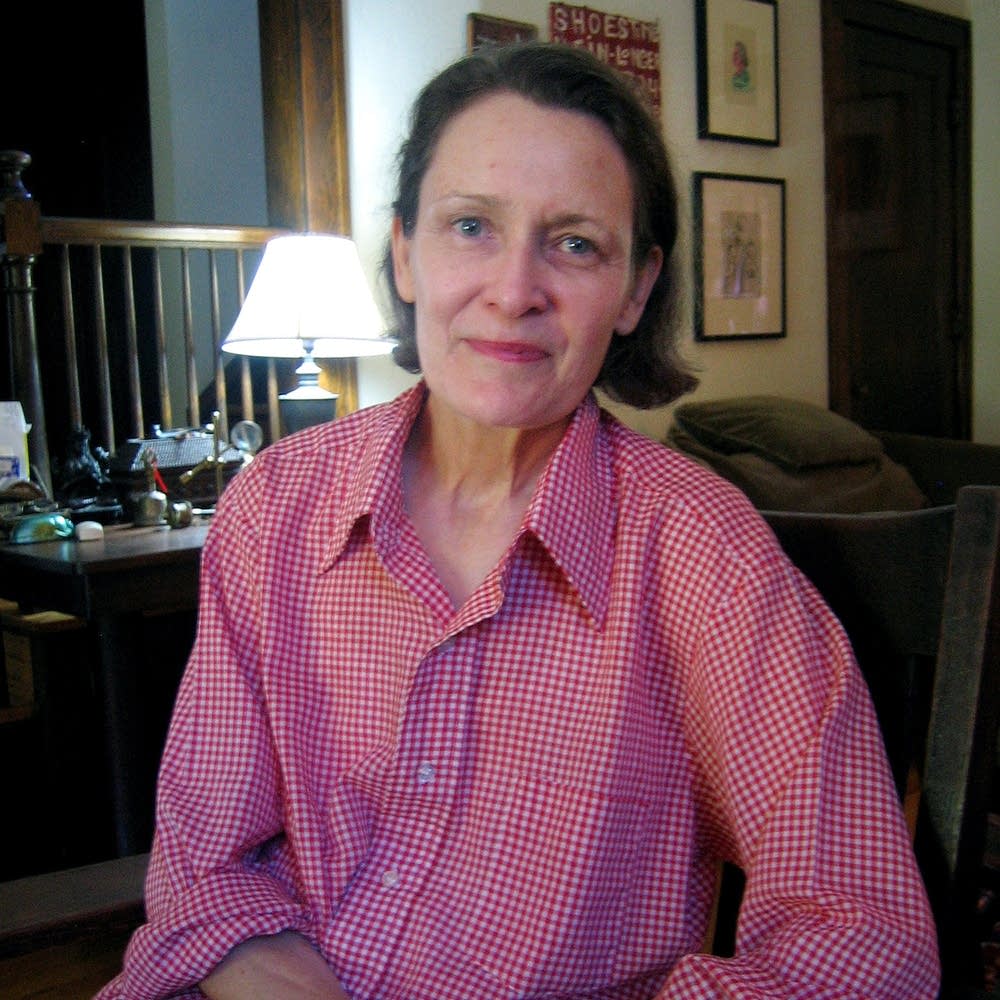 "She was really like a psychologist; she could see into people's spirits and souls and just have a way of making them feel so comfortable that they would reveal themselves to her," Gydesen said. "You can see it in every one of her portraits."
Marsden was often unconventional in her methods: if a child was too nervous to smile she'd sprinkle potato chips on the floor for them to stand on, creating instant giggles.
That ability to help people relax and then capture them at their best made Marsden a favorite among local talent, whether they were actors needing headshots or musicians looking for a portrait for their latest album.
"A lot of people had her on their bucket list, 'When I get enough money I'm going to go to Ann Marsden,' " said actress Stacia Rice.
Rice remembers Marsden as an incredibly generous soul, giving her time and work for causes she believed in. Rice worked with Marsden several times over the years, and they soon became great friends. Rice said Marsden often befriended her subjects.
"She couldn't help it — she opened herself up to people by getting inside of them — it was never about Ann, she just wanted to know about you," Rice said.
Photographer Larry Marcus first met Marsden back in 1976. They shared studio space with other photographers for many years. A stream of artists came through their doors, and they regularly hosted parties. It was a heady time for the arts, said Marcus, and Marsden's big personality was right in the middle of it.
"She was central in the flow of people and ideas and the scene that was happening here in the Twin Cities," Marcus said.
But Marsden hesitated when it came to showing her own, more personal work. That changed in recent years.
"Personally the way I felt was that she was in the prime of her artistic power which is why it's so devastating she's no longer with us," said Marsden's longtime partner, Ann Prim.
Prim, who is both a photographer and a filmmaker, said they were always encouraging each other's work, or picking up objects on their walks for later study.
Together they mounted a show of work in 2010 called "Discarded but not Lost." Marsden created photo collages of birds and moths, broken dolls or rain on a window. Prim said Marsden worked quickly and with confidence, reminiscent of a free-form jazz musician. The show was a huge success, and they vowed to mount a second one, but it wasn't to be.
Marsden was diagnosed with cervical cancer that same year. Her body reacted harshly to treatment, leaving her weak and vulnerable. A year later her diagnosis was terminal.
Prim said Marsden's passion for photography continued up until just weeks before her death.
"She would pick up the camera and at one point I swear the camera weighed more than she did. And she'd pick it and maybe for only five minutes but she'd take a few frames and then she'd collapse on the couch and look at what she did," Prim said. "She just kept up as long as she could."
Close friend Lisa Nebenzahl helped Prim to care for Marsden through her illness. Nebenzahl said despite the pain and the fatigue, Marsden's joy for life was still ever present.
"Annie looked out a window onto her garden — her bed was placed there, facing west," Marsden said. "She'd often remark 'It's been such a beautiful spring.' Those are the little pleasures that you just have to take — and she did — she lived every minute."
While Marsden was forced to retreat from the world in the last months of her life, seeing few of her many friends, she decided she didn't want her battle with cancer to remain a private one. She and Prim agreed to photograph her treatment and her decline.
Most of them are really difficult to look at, because people remember Ann as a vivacious, red lipstick whirlwind going through their life and these pictures are very different.
Just a couple of those images will be shown at Marsden's memorial service. Prim said she hopes to show the others eventually,
"It's just that now I'm too raw, and it's going to take some time to put my 'editor' cap on and not my 'broken heart' cap," Prim said.
Prim said Marsden was an artist who had much left to say, but she was cut off mid-sentence.