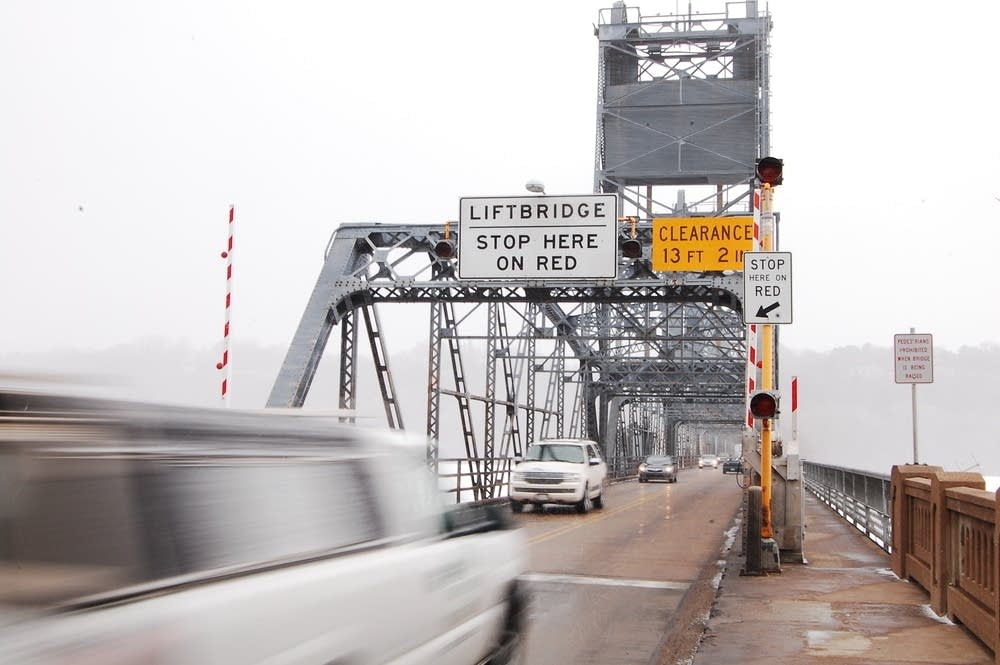 The Oak Park Heights City Council Thursday evening voted to clear the way for a new bridge over the St. Croix River between Minnesota and Wisconsin.
The 4-1 vote caps months of talks between MnDOT and Oak Park Heights over how the city would pay for utility work.
The new bridge will divert traffic from the decades-old Stillwater Lift Bridge, which will be converted to a bike and pedestrian trail. Construction is expected to begin as early as next year and take about three years to complete.
The city's consent was the last hurdle before MnDOT could move ahead with the $676 million project. Gov. Mark Dayton met privately with Oak Park Heights officials who had previously expressed concern over how it would pay for its share of utility work. In a letter to the city, the governor promised to request federal or state funds to help the city offset its costs.
Oak Park Heights Mayor David Beaudet was the lone dissenting vote. He said the new freeway bridge over the St. Croix River will hurt the city.
"Property tax base loss, the loss of businesses to operate successfully in a corridor that is too congested, businesses who will be able to move across the river, the same $400,000 business will pay half the property taxes in Wisconsin than in the city of Oak Park Heights," Beaudet said. "All of those underlying things will slowly erode the property tax base in the city of Oak Park Heights."
MnDOT project director Jon Chiglo took part in the negotiations.
"My job is to deliver this project. We finalized the municipal consent process with the city of Oak Park Heights," Chiglo said. "We've already had the municipal consent process completed with Bayport and the city of Stillwater. I'm focusing on moving this job forward"