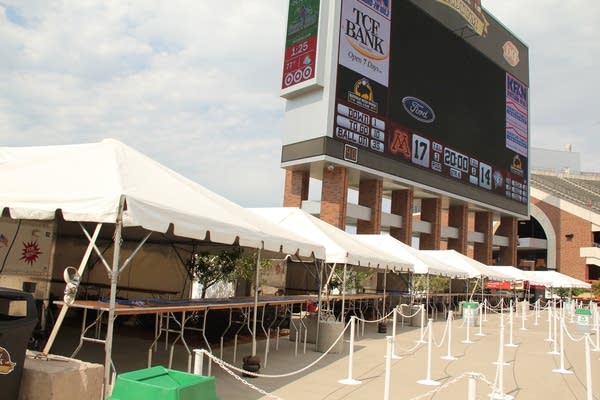 University of Minnesota officials say the first game with alcohol sales at TCF Bank Stadium went smoothly on Saturday.
U spokesman Chuck Tombarge says extra security staff effectively isolated the area where alcohol was sold, and vendors stopped beer sales after halftime, as planned. He says that led to less rowdiness.
"The number of incidents, though I don't have an exact number, are generally lower than usual," Tombarge said. "Beverages were served in a confined area, in an area that ensured safety and orderly sales, and so I think setting that sort of environment lead to more responsible consumption."
Around 47,000 people watched Minnesota beat New Hampshire 44-7, the most points in a game by the Gophers in five years. Attendance at the game was slightly lower than the average.
Tombarge says that officials won't know how much beer and wine vendors sold until next week.
"But the lines were pretty steady all the way through," he said. "We had wait times of approximately six to 12 minutes depending on at what point in the first half you were waiting for beer."