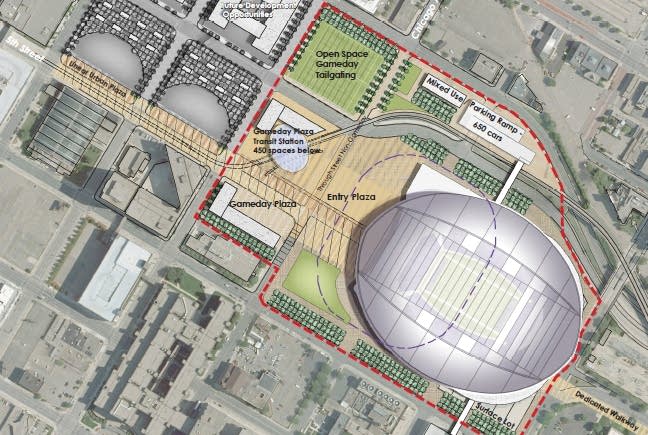 The list of potential designers for the new Vikings stadium in downtown Minneapolis may narrow this week.
Vikings and stadium officials say they're going to meet Tuesday to talk about the process of selecting an architect for the project.
Team vice president Lester Bagley said Monday that several pitches stood out, and that they may make a short list of likely bidders in the next few days.
"Over the period of two days, Thursday and Friday, we interviewed five architects and spent a couple hours with each of them. Saw some great vision and concepts for Minnesota. Saw some great ideas," it's going to be a very difficult decision."
A spokesman for the authority confirmed the meeting, but said its unlikely that finalists will be publicly announced soon. The chairwoman of the authority, Michele Kelm-Helgen, said last week that she doesn't think a final decision will be made by a meeting on Friday. Planners initially thought they could make a pick by then.