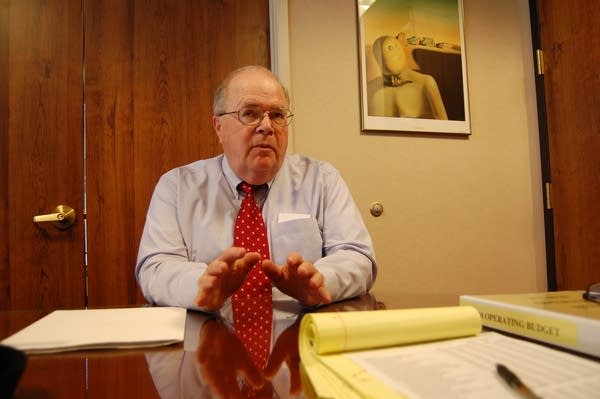 ST. CLOUD, Minn. (AP) -- The recently retired chancellor of the Minnesota State Colleges and Universities system was the state's highest-paid employee in fiscal year 2012.
The St. Cloud Times reports Saturday that Chancellor James McCormick's earnings totaled $429,172 for the fiscal year that ran from July 1, 2011 to June 30, 2012. His successor, Steven Rosenstone, was also in the top 10 after earning $320,000.
The rest of the top 10n includes two college presidents: Minnesota State University, Mankato president Richard Davenport earned $304,514; and St. Cloud State University President Earl Potter made $303,263.
The rest were all medical specialists at the Department of Human Services' regional treatment centers or community behavioral health hospitals, who are eligible for additional shift differential pay. They earned between $288,000 and $424,000 a year.