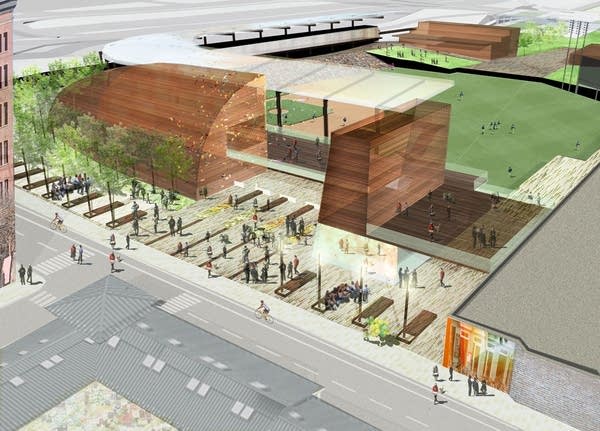 The city of St. Paul is dropping its plan to award the design and construction contract for a new Lowertown baseball stadium to Ryan Construction.
The city picked Ryan to build the $54 million project a day after the state awarded $25 million in bonding money to the stadium project.
A bid for the Vikings stadium in August also included a claim by one architecture firm that they were already under contract to work on a new St. Paul ballpark, before the state gave St. Paul the bonding money.
The Ryan selection drew a lawsuit from the Taxpayer's League of Minnesota, saying the city was violating its own requirement that it solicit competitive bids for major projects.
Parks and Recreation Director Mike Hahm said that the city is dropping the Ryan deal and will solicit design and build bids for the project. The stadium, to be built near the downtown St. Paul Farmer's Market, is expected to open in 2015. Hahm said the city still hopes to open the ballpark that spring.
Saints ballpark release