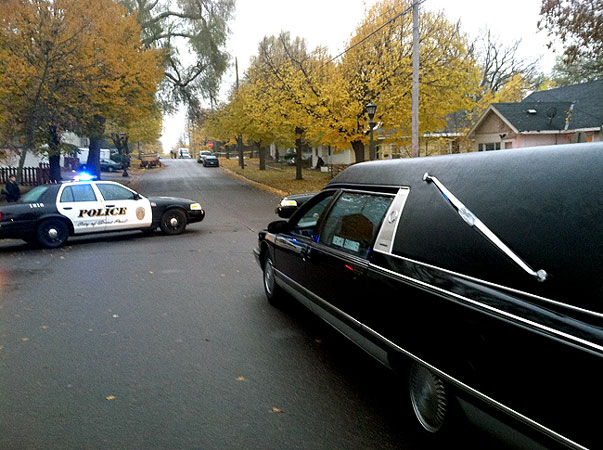 A man was killed by police in a shooting on the 300 block of Jessamine Avenue in East Side St. Paul on Tuesday.
St. Paul Police Sgt. Paul Paulos said officers stopped a car that was part of an ongoing investigation at about 4 p.m.
"The driver of that car took evasive action towards the officers," Paulos said. "It was at that time officers thought their lives were in jeopardy and deadly force was used on the driver of the car at that point in time."
Paulos said two officers were involved in the use of deadly force. Minneapolis Police officers were also initially at the scene of the incident.
Minneapolis Police Sgt. William Palmer said that the MPD had requested St. Paul Police pull the car over as part of a narcotics investigation.
Police are not yet releasing the identity of the man who was killed, nor the identities of the officers. Two other male passengers in the car were not shot, but police are questioning them at St. Paul Police headquarters, Paulos said.
Sherry Keller lives a block from the scene of the shooting. She said she was getting home from work when she heard about twelve gunshots.
"It sounded like fireworks," Keller said. "I called 911, and they said, 'They're sending people,' and police were here in seconds."
She also said she saw a young man being put in a police car screaming that they shot his uncle.