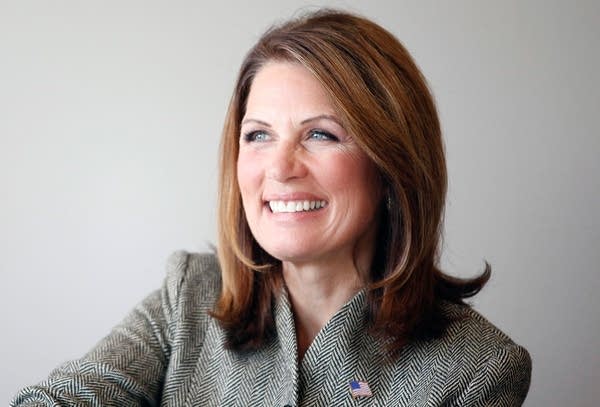 In the final stretch before the election, congressional incumbents are particularly focused on one word: bipartisan.
Years of gridlock and name-calling might have sent Congress' approval ratings to record lows. But individual Congress members are eager to emphasize that they are not the problem.
"I reach across party lines. I work in a bipartisan way," said Rep. Michele Bachmann, R-Dist. 6, who is known on Capitol Hill for her frequent appearances on cable news trashing President Barack Obama and Democrats.
Bachmann is not the only one talking about being bipartisan these days. DFL U.S. Sen. Amy Klobuchar has built her entire re-election campaign around the "B-word."
"I've worked with Democrats, Republicans, independents, I don't care," Klobuchar said. "I've done what I think is best for our state."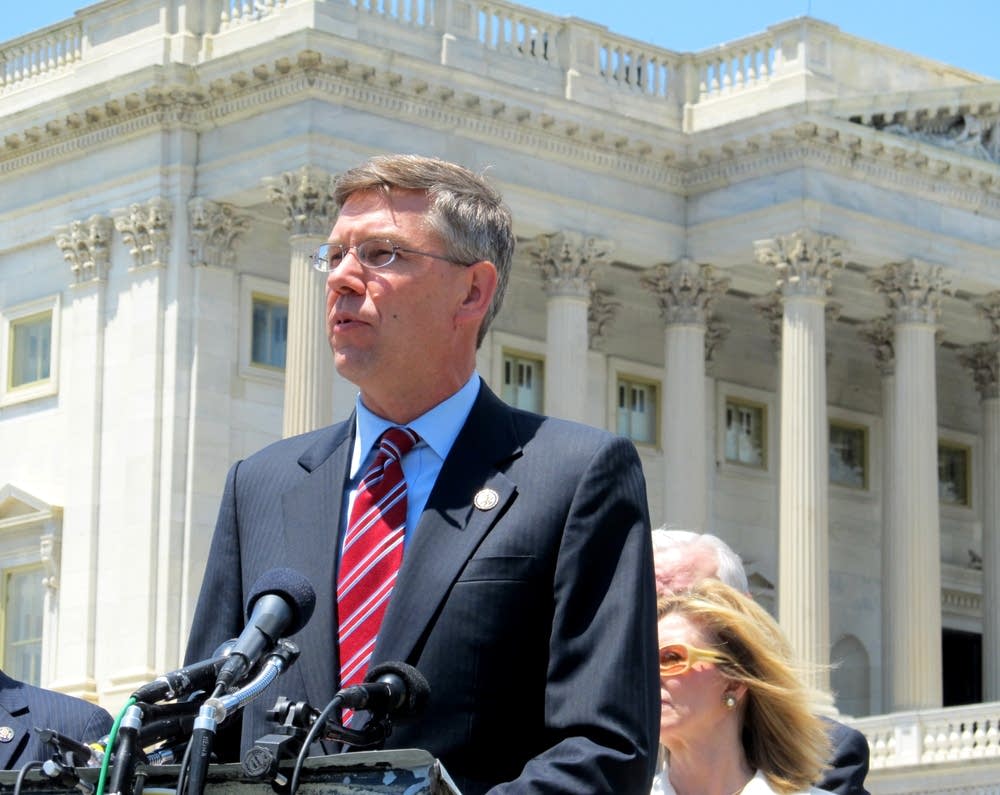 A recent ad from Republican Rep. Erik Paulsen from the Third District highlights that he "reached across the aisle for support" on a bill to repeal a portion of the 2010 healthcare law.
Another politician who has tied his reputation to bipartisanship is Democratic U.S. Rep. Tim Walz, who said that voters will punish those who don't work with the other side.
"I think the public has had it. Those that are center-left, center-right and the middle, they understand that you can't be all your way and they understand there's going to be some compromise and move forward," Walz said. "At the end of the day, most of them are saying, 'just quit it.'"
Walz, from the First District in southern Minnesota, said even though voters elect partisans, they don't want to elect politicians who blindly follow the party line. That view is backed up by some empirical research done by Greg Koger at the University of Miami.
"Voters tend to react negatively to somebody who seems to just go to Congress and be a happy warrior on behalf of their team," Koger said.
Almost every member of Congress has a partisan record. Of Minnesota's 10 members of Congress, nine voted with their party more than 88 percent of the time in the past Congress.
"Those that are center-left, center-right and the middle, they understand that you can't be all your way and they understand there's going to be some compromise and move forward."

Rep. Tim Walz, D-Minn. Dist. 7
The exception is long-serving Democratic Rep. Collin Peterson of District 7, who voted with his party just 57 percent of the time.
There may be a difference between how members of Congress define cooperation across the aisle and what the public has in mind, said Sarah Binder, who studies Congress at the Brookings Institution.
"Some of it may actually be real. It's just not on the big issues of the day," Binder said.
In fact, most of the bipartisan claims politicians make refer to very state-specific issues. When it came to passing a bill authorizing a replacement for the aging Stillwater Lift Bridge, resolving a pay issue for members of the Minnesota National Guard or getting disaster funding to recover from floods and wildfires, Minnesota's Congress members from both parties have worked together closely.
On the bigger issues, such as how to balance the budget or fix healthcare, that sort of cooperation is lacking.
There are a couple of structural factors at work. In recent years primary voters from both parties, but especially Republicans, have turned out incumbents who were perceived as being too cozy with the other side. Many of the votes in Congress are procedural and both parties try to sabotage or hinder the other, so party unity is important. Many members also find it easier to raise money from donors off of a highly partisan message.
With that in mind, Binder said these days Congress works best when there are deadlines that cannot be missed and horrible costs to inaction.
"If the consequences of doing nothing are unacceptable to both sides, that's what you need to motivate cooperation," Binder said.
That's just what's coming down the pike at the end of the year when automatic budget cuts and tax hikes kick in if Congress does nothing. Members of both parties are already quietly negotiating a resolution, although the final outcome will depend on the election results.
It's possible that come January, members of Congress might actually be able to use the "B-word" and have something to show for it.