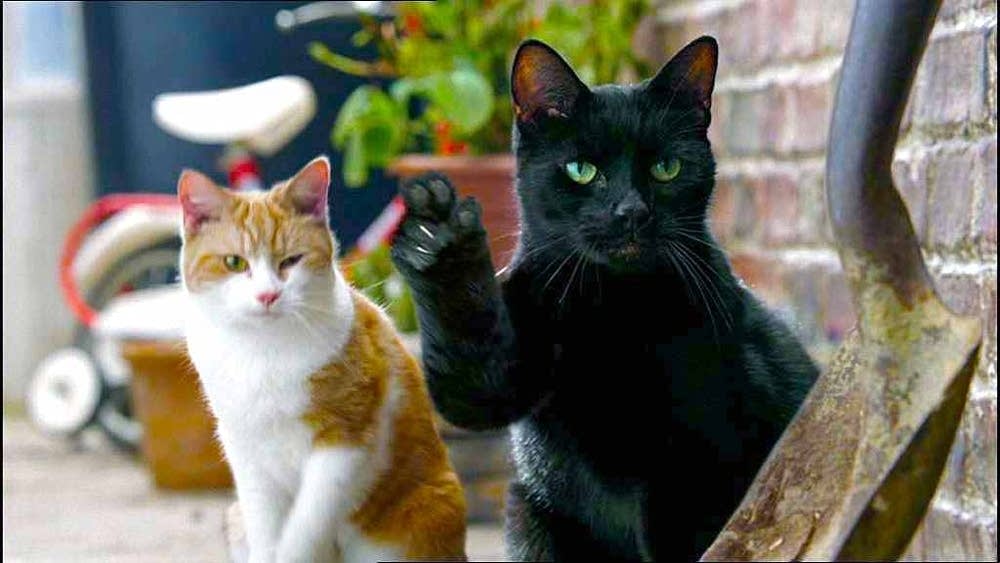 Flying lawnmowers, dancing royalty, and dockland thugs demonstrating CPR, are just some of the gems from this year's British Arrows Awards opening this weekend in Minneapolis.
The show has become a Twin Cities holiday tradition. For 26 years, the Walker Art Center has packed in huge December crowds to see the best British commercials. The screenings run through Dec. 30. More than 23,000 people attended last year.
Organizers say this year's crop is a little more nuanced than in the past. In one commercial, a message of romance is delivered from afar — for skin cream.
A commercial opens with a woman and a man looking at each other as a warm female voice intones, "As they stared deep into each other's eyes, each moment that passed felt like an eternity. And then he whispered those precious words that she'd so longed to hear...'ID please.'"
This is just one of more than 60 British commercials developed for TV, movie houses and the Internet shown in the 2012 British Arrows.
"I think there will be some, I am pleased to say, painful moments where the sides will be hurting because the films are very, very funny," said Mark Benson, a British Arrows board member who will introduce the opening shows Friday evening at the Walker. The show includes a commercial with a very Minnesota connection, opening with a crowd assembled in a church awaiting a wedding party. Things go a little crazy, as a pounding beat kicks in and the wedding party dances down the aisle.
It looks remarkably similar to the wedding video of Kevin Heinz and Jillian Peterson shot in St. Paul which became a Youtube sensation.
"As I understand it this was the inspiration for this idea, and what a remarkable piece of work it is," Benson said.
The people who come dancing down in the British commercial include look-alikes for the Archbishop of Canterbury and the entire British Royal family, who jive into the wedding of Prince William and Kate Middleton.
"It's very funny," Benson said, "and a nice touch for those that know the film, it's the same church that was used for 'Four Weddings and a Funeral.'"
As long-time fans of the annual show know, each year is different and often reflective of the national mood in Britain. There is always lots of humor, but Benson said commercial makers have ramped up one particular aspect.
"The engagement with people's emotions," he said.
One popular heartstring-tugging commercial is a pre-Mother's Day spot for a department store, where people call for their mothers, or in British parlance, their "mums."
Emotional ties come in many forms. Another popular technique this year are commercials set to readings or unorthodox performances of popular songs, such as naturalist David Attenborough interpreting a song Louis Armstrong made famous, "What a Wonderful World."
There are also the notorious public service messages which in Britain have been very in your face. This year's crop includes pieces on knife violence, mental health in the workplace, and safe sex. Long-time observers might notice they are more subtle, and more cerebral than in years past.
"That is a strategic change in the way those messages are being communicated," Benson said. "And actually I think it is arguably more effective."
However the show is a two-way street, Benson said, and not just because of inspiring wedding videos. It's important to remember high quality ideas can have global appeal, he said, and he will be watching the audience reaction to report back to agencies in the United Kingdom.
"It's been a fabulous positive move to engage in this way in the heart of America where these people are working regularly," Benson said.