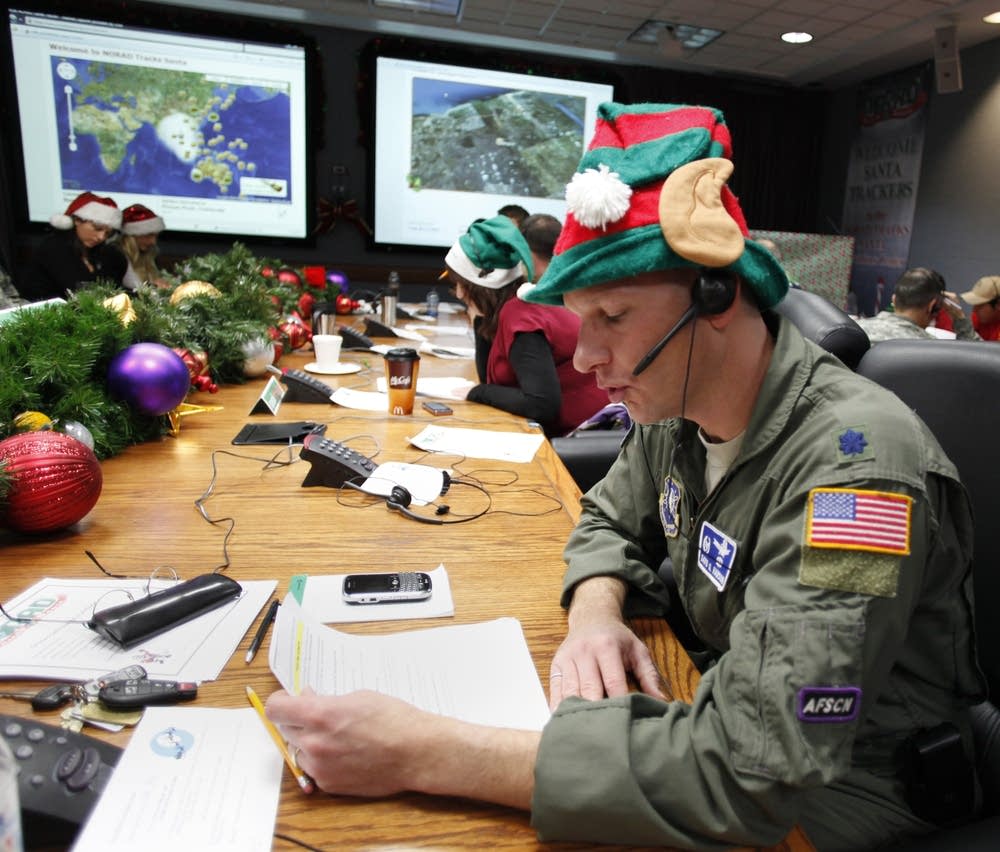 Most of the thousands of children who call the annual Santa-tracking operation at a Colorado Air Force Base on Christmas Eve ask the usual questions: "Where's Santa, and when will he get here?"
So volunteer Sara Berghoff was caught off-guard Monday when a child called to see if Santa could be especially kind this year to the families affected by the Connecticut school shooting.
"I'm from Newtown, Connecticut, where the shooting was," she remembers the child asking. "Is it possible that Santa can bring extra presents so I can deliver them to the families that lost kids?"
Sara, just 13 herself, was surprised but gathered her thoughts quickly. "If I can get ahold of him, I'll try to get the message to him," she told the child.
Sara was one of hundreds of volunteers at NORAD Tracks Santa who answered more than 41,000 calls by Monday afternoon, program spokeswoman Marisa Novobilski said. The calls were on pace to exceed last year's record of 107,000.
The North American Aerospace Defense Command, a joint U.S.-Canada command responsible for protecting the skies over both nations, tracks Santa from its home at Peterson Air Force Base.
The first shift of Santa trackers started taking calls early Monday at 877-HI-NORAD (877-446-6723), telling children -- and some adults -- when Santa is due at their house. The last shift won't end until nearly 24 hours later.
They'll also post updates online at NORAD Tracks Santa on Facebook,and