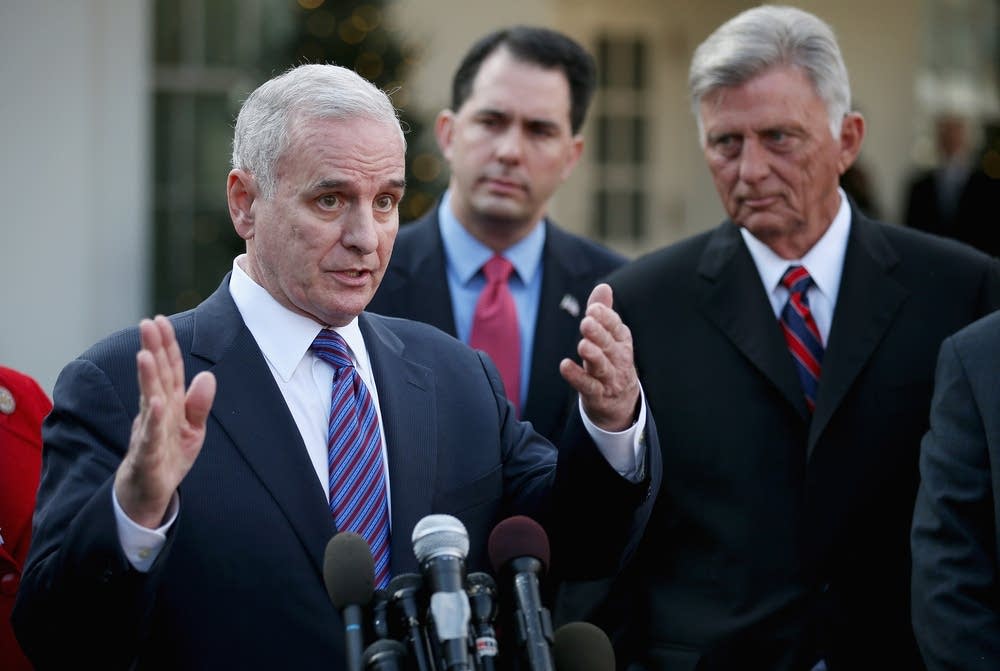 Gov. Mark Dayton will be at the Mayo Clinic in Rochester today for back surgery to deal with a painful condition known as stenosis.
During the procedure, vertebrae that have shifted out of alignment will be fused together.
Dr. Christopher DeWald, a Chicago-based orthopedic surgeon who specializes in spine surgery, says most of the time, the surgery Dayton is having is successful.
"As long as everything goes well, the level that he's having operated on will not be a problem for him for the rest of his life. And he'll notice a difference almost immediately," DeWald said. "Sometimes patients in the recovery room will say that their legs feel less heavy, that they can notice a difference. So it's pretty dramatic, and they feel much better."
DeWald says it is possible that patients with this kind of procedure will have future problems in a different area of their back even after having the surgery. He says the surgery can put more stress on the disc above the one that was fused.
Dayton's office expects him to be out of the hospital on Monday. He'll recuperate at the governor's residence after that.